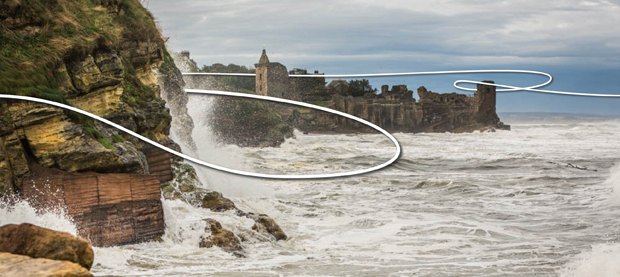 St Andrews in the News
January 2015
Welcome
Happy New Year and welcome to the January issue of St Andrews in the News, our regular e-newsletter for alumni, friends and supporters around the world.
News

The results of the 2014 UK Research Excellence Framework (REF), have seen the University ranked top in Scotland, and 14th in the UK, for the quality of its research publications across Science, the Arts, Divinity and Medicine.
The REF - a detailed analysis of the research strengths of all UK universities - also reported that 82% of all research carried out at St Andrews is world-leading or internationally excellent and at least 98% is internationally recognised.
£1 Million Donation for Global Health Initiative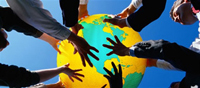 The University has announced £1 million of funding to support the launch of the new St Andrews-Malawi Global Health Implementation initiative.
The project, supported by Ann Gloag OBE, co-founder of transport company Stagecoach and former Businesswoman of the Year, is a collaboration between the College of Medicine in Malawi, University of Malawi (UNIMA) and the School of Medicine in St Andrews.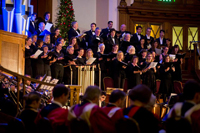 More than 1000 alumni, students and friends of the University gathered in London before Christmas for the London Alumni Club's 10th annual Carol Service in Westminster Central Hall.
This year's service, which was followed by a reception and ceilidh in the nearby Queen Elizabeth II Centre, included contributions from graduates Rt Hon Michael Fallon MP, Dame Anne Pringle, Crispin Bonham-Carter and honorary graduates Dr Bill Bryson and Rt Hon Baroness Boothroyd of Sandwell and provided a moving tribute to the contribution of the St Andrews community in the Great War of 1914-18.
Special thanks must go to the outgoing Chairman of the London Alumni Club, James North (MA, 2003), after a decade leading the club. James has overseen the growth of the annual Carol Service from a small gathering in Grosvenor Chapel in South Audley Street ten years ago, to the prestigious services in St Paul's Cathedral and Westminster Abbey, the funds from which have allowed the endowment of the first London Scholarship to St Andrews.
You can view a gallery of photographs from the evening online and watch the video specially commissioned for the event.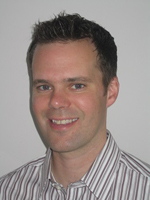 A team of researchers, including St Andrews Senior Lecturer Dr Gareth Miles (pictured) and PhD student Anna-Claire Devlin from the University's from the School of Psychology and Neuroscience, have made a major breakthrough which could lead to new treatments for motor neurone disease.
The discovery, which has been hailed as an early step in understanding MND, used stem cells to study what happens to nerve cells affected by the condition.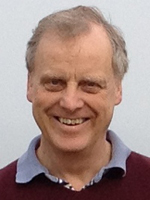 Royal Astronomical Society Award
The Royal Astronomical Society has awarded The RAS Chapman Medal for 2015 to Professor Alan Hood of the School of Physics & Astronomy.
Professor Hood has been recognised for his outstanding contribution to the field of theoretical solar physics and will be invited to collect his award at the Society's 2015 National Astronomy Meeting in July.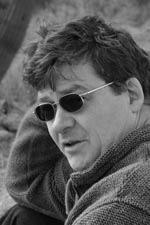 Professor John Burnside of the School of English has been announced as one of the five judges for the 2015 Man Booker Prize for Fiction. This will be the 47th year of the Prize which seeks to find the best novel of the year published in the UK.
The University has a strong connection with the Prize, having launched an initiative in 2009 to provide each entrant undergraduate with a copy of a novel shortlisted for the Prize.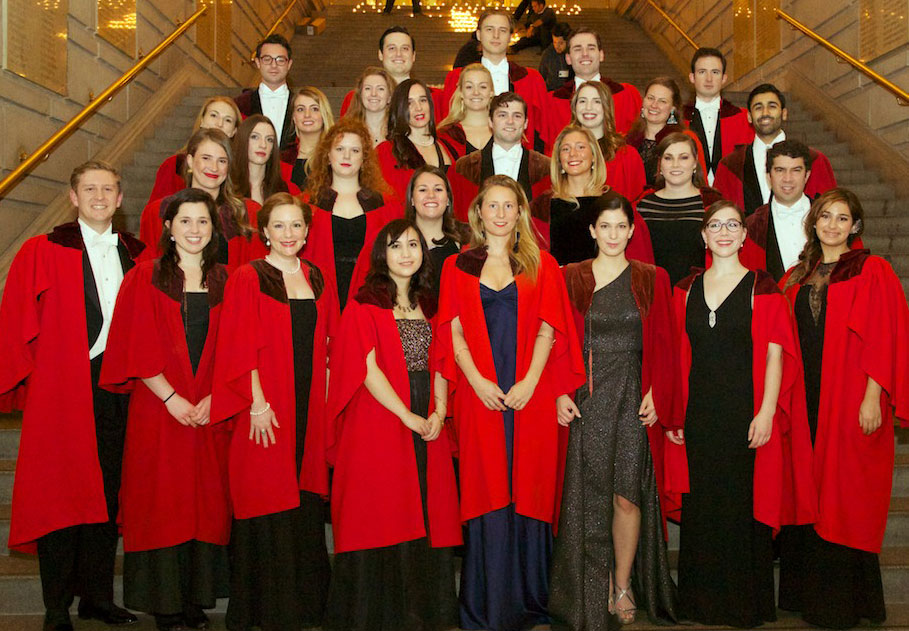 In case you missed it, the University recently held a very special 600th Anniversary Gala Benefit in New York in the company of HRH The Duke of Cambridge, the Patron of our Anniversary Campaign.
The global media coverage reached an audience of over 5 billion people, through world-wide titles including Time Magazine, China Daily and the New Zealand Herald. What's more; we like to think of the miniature St Andrews red gown for Prince George, presented to the Royal couple at the event, as one of the treasures among the 706 official gifts received by the Prince declared this week.
The event at The Metropolitan Museum of Art was attended by over 450 guests and helped to raise over £2.2 million for a range of projects, including scholarships. You can see photos from the night in our online gallery.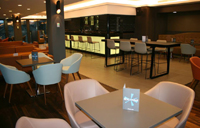 The multi-million pound redevelopment of the Students' Association building unveiled its latest triumph at the end of 2014. The aptly named Beacon Bar, located on the top floor and at the front of the building, really does catch the eye and is the crowning achievement to phase three of the project.
Also opened were a variety of new rehearsal and meeting rooms for students and their societies, plus a new design suite and radio studio. You can see photos of the new development on their Facebook page. The next phase of the redevelopment has already begun as work continues to create new entertainment space at the back of the building.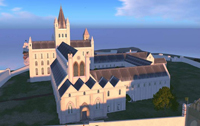 Following on from last month's notification that the Mediaeval St Andrews App had been launched on Android devices (available from the Google Play store), you can now download the iOS version too via the Apple store too.

Alumni News, Clubs and Services
Networking In Hong Kong: 19 Jan 2015

The first St Andrews Networking Forum hosted in Asia will take place on 19 January 2015 in Hong Kong. We very much hope that you will be able to join us at this gathering of alumni, parents, students and other friends of St Andrews for a panel discussion and reception.
Further information and registration details: http://st-andrews.ticketleap.com/hong-kong-networking-night/details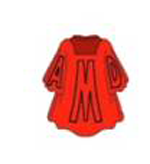 After Many Days Club: Winter Lunch 23 Jan 2015
It's not too late to book your place at this year's winter lunch, for AMDC members and their guests, to be held on Saturday 31 January 2015 at 12.30 for 1 pm in the Scores Hotel. The speaker will be Professor Christopher Smout, Historiographer Royal of Scotland, who will speak on the history of the Bass Rock Gannets. The cost for two courses and coffee is £20.00 per person.
If you would like to attend, please contact the Treasurer, Mr Peter Haselhurst by Friday 23 January at the latest.
T: +44 (0)1334 652982
E: peterhaselhurst@talktalk.net
Burns Events in the USA: January 2015
Los Angeles
Please join the Los Angeles Alumni Club for Burns Supper, complete with a piper, a bard, and some haggis!
Beckham Grill in Pasadena, 77 West Walnut
Sunday 25 January, 5.30pm
Please RSVP to Gena Roselius at gena.roselius@gmail.com
Chicago
Please join us in Chicago for a casual pub night in celebration of Robert Burns at one of the few Scottish pubs in the city.
2913 North Clark Street, Chicago, IL 60657
Thursday 29 January, 6pm
Please RSVP to Sarah Boyle at sarah.boyle@st-andrews.ac.uk if you are coming along.
The quickest and easiest way to keep in touch with fellow St Andrews alumni in your area is often via social media. A number of our alumni groups have now set up their own pages on Facebook to help keep you informed of what is going on in the region.
Cambridge: Facebook
Edinburgh: Facebook
Germany: Facebook
Hong Kong:Facebook
London: Facebook
Netherlands: Facebook
New England: Facebook
New York: Facebook
San Francisco: Facebook
Singapore: Facebook
Washington DC: Facebook
Of course, if there isn't a club in your area and you're keen to help set one up then we'd love to hear from you (E: alumni@st-andrews.ac.uk) and you can always keep up to date with alumni goings on at the official alumni Facebook page or on Twitter.
St Andrews University Club, Cambridge: 7 February 2015
The Cambridge Club's next event will be their annual Snowdrop Walk on Saturday 7 February. The group will meet at Anglesey Abbey at 10.30am, where there are always spectacular displays of snowdrops, and will have a pub lunch at The Hole in the Wall in Great Wilbraham following the walk. All are welcome to attend.
Please contact Christine Butler at christinebutler3@gmail.com if you are intending to come in case of any last minute changes to the plan!
Bute Medical Society Centenary Ball: 11 April 2015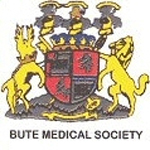 Apply for your tickets now! Ticket prices range from £60 to £85 and include a three-course dinner with half a bottle of wine and a ceilidh. Apply early to avoid disappointment as tickets will be allocated on a strictly first-come, first-served basis. Payment details will be sent out once your completed application form has been received.
Contact: Rachel Wood, the student Centennial Celebrations Convener.
Email: rw52@st-andrews.ac.uk
The Fairmont St Andrews
Saturday 11 April 2015, time tbc
Alumni Festival 2015: 17-19 April 2015
The programme for the first Alumni Festival weekend (17-19 April 2015) is almost complete and will be released shortly. Keep a slot in your diary for a return visit to St Andrews and an eye out for further information online and on social media. Featuring the annual Rugby 7s event at the University Playing Fields, and performances from Mermaids, come along to join us in St Andrews for this special event.
Alumni Reunion Weekend: 26-28 June 2015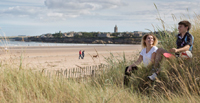 Why not take advantage of Reunion Weekend to catch up with old friends, relive your student days in St Andrews or perhaps celebrate the anniversary of your graduation? With ensuite accommodation available at special alumni rates, a ready-made programme of events to choose from and time to visit your favourite haunts, it really couldn't be easier.
The highlight of the weekend will be the Reunion Dinner and Ball with a ceilidh and disco on Saturday evening at the wonderful Byre Theatre, where we are also planning a Drinks Tasting Fair and Jazz Night for Friday evening. See just how much the Students' Association has changed since your student days with a tour of the redeveloped building on Saturday afternoon and enjoy a buffet lunch in one of its stunning new venues. You may like to round off the weekend with a traditional Pier Walk on Sunday afternoon when you can also visit the newly refurbished St Salvator's Quadrangle for a relaxed farewell lunch in Lower College Hall, followed by a talk by University's Keeper of Manuscripts and Muniments Rachel Hart on the Quad's colourful past.
We look forward to confirming the schedule, timings and pricing in the next edition of St Andrews in the News. In the meantime, please let us know if you are planning to join us for Reunion Weekend and if we can be of any assistance in helping you contact old friends.
E: alumni@st-andrews.ac.uk
T: +44 (0)1334 467194 / 461913
Various venues, St Andrews
Friday 26 – Sunday 28 June 2015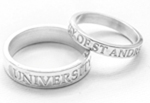 Alumni can enjoy 10% off all items using either of the following discount methods: in store, present your SPARC card to a member of the sales team. Online, add the discount voucher code – SPARC600 – when prompted to do so.
All purchases help to directly support teaching and research at the University of St Andrews.
Events
New Year Public Lecture: Climate Change and Global Food Security
Visiting Carnegie Lecturer Professor David Bassisti, one of the world's leading climate scientists, will talk on how climate change is placing additional stresses on global food production.
Medical and Biological Sciences Lecture Theatre, North Haugh
Thursday, 22 January, 6pm – 7pm
University Photographic Archivist, Marc Boulay, will speak on the University's collection of over 800,000 photographs and how the collections are used to create stunning exhibitions and artwork.
Gateway Galleries, North Haugh, St Andrews
Thursday, 29 January, 5.30pm – 6.15pm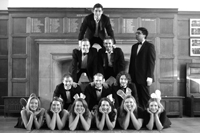 For one night only, The Alleycats will perform the set from their first ever US Tour, including songs performed at MIT and Yale.
Tickets, priced £5 for adults and £2.50 for students, will be on sale outside the Students' Association, St Mary's Place, in the days leading up to the event and can also be purchased on the door. Please arrive for 7.30 pm if purchasing tickets on the door.
E: alleycat@st-andrews.ac.uk
Buchanan Lecture Theatre, St Andrews
Friday 6 February 2015, 8pm
St Salvator's Chapel Choir US Tour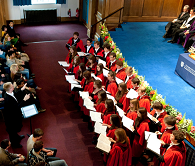 The University's St Salvator's Chapel Choir will be embarking upon a short tour of the East Coast later this year. For now, please mark your diaries if you're going to be in the area on any of these dates. Further information for booking will follow in February's St Andrews in the News.
15 March - New York City
20 March - Princeton, NJ
22 March - Washington DC
Exhibitions
Exhibition of Paintings by Robin Hirtenstein, 'LA-Z-Boy 1-4'
Artist Robin Hirtenstein was trained at the Slade and has worked in Cornwall and California. He now commutes between Oxford and St Andrews. His highly-crafted paintings combine accomplished technique with a sympathetic appreciation of everyday images as art.
Until 27 February 2015
Arts Lecture Theatre Foyer, The Scores, St Andrews
Publications
Alumni Authors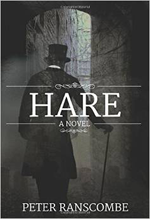 Hare
Peter Ranscombe, BSc 2004
Price £8.39 (Kindle edition) from Amazon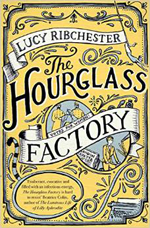 The Hourglass Factory
Lucy Ribchester, MA 2004
Price £3.85 (paperback edition) from Amazon
Academic Publications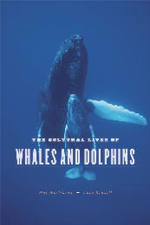 The Cultural Lives of Whales and Dolphins
Dr Luke Rendell, School of Biology
Price £10.44 (Kindle edition) from Amazon
Making a gift
Our 600th Anniversary campaign was launched in 2011 by our campaign Patron and graduate, Prince William, Duke of Cambridge. We aim to secure £100 million to support a range of projects and aspirational new developments integral to the University's ambition to consolidate its status as a world-class centre for teaching and research. To view the exciting and varied projects that make up the campaign, please visit our 600th website. You can make a gift to the campaign in a variety of ways.
You can also make a legacy gift to the University to safeguard its future.
We look forward to welcoming you to our community of donors, committed to securing a seventh century of excellence for this great University.
Social networking
Alumni and friends can keep up to date with alumni activities and events online via Facebook, Twitter, LinkedIn and our blog IncomparaBubble.
Keep up to date with other University news on the University Facebook page.
US parents Facebook group is looking forward to hearing from you!
Contact details
Development Office
Crawford Building, 91 North Street
St Andrews, KY16 9AJ
www.st-andrews.ac.uk/alumni
Update your contact details
SPARC members: https://sparc.st-andrews.ac.uk/mysparc
Non SPARC members: http://www.st-andrews.ac.uk/alumni/addressupdate/

The University of St Andrews is not responsible for the content of external websites accessed via links in this e-newsletter.
The University of St Andrews is a charity registered in Scotland, No SC013532.