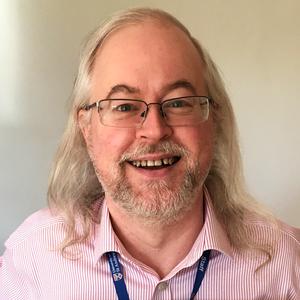 Prof Simon Dobson
Deputy Head of School
Professor
Phone

Email

Office

C1.17

Location

Jack Cole Building (Computer Science )
Biography
Simon Dobson is Professor of Computer Science in the School of Computer Science at the University of St Andrews, and was Head of School from 2007 – 2021. He was elected Fellow of the Royal Society of Edinburgh, Scotland's national academy, in 2020.
Simon works on complex and sensor systems, especially on sensor analytics and the modelling of complex processes. His research has generated over 150 internationally peer-reviewed publications, driven by leadership roles in research grants worth over EUR30M – most recently as part of a £5M EPSRC-funded programme grant in the Science of Sensor Systems Software He has served, amongst other activities, on the steering committee of the ACSOS conference; as programme and general chairs for the IEEE International Conference on Autonomic Computing; as an associate editor of ACM Transactions on Autonomous and Adaptive Systems; as a member of the executive of UKCRC, the expert committee on UK computing research; as the chair of the BCS Distinguished PhD Dissertations award panel; and on the programme committees of a wide range of leading international conferences and specialised workshops. He was a director and vice-president of the European Research Consortium for Informatics and Mathematics from 2006 – 2009, and has served on a number of national and EU committees and strategic initiatives.
Simon has previously worked at the UK STFC's Rutherford Appleton Laboratory; at Trinity College Dublin and UCD Dublin in Ireland; and was also the founder and CEO of Aurium, a research-led Dublin-based start-up company. He holds a BSc from the University of Newcastle upon Tyne and DPhil from the University of York, both in computer science, is a Chartered Engineer and a Fellow of the British Computer Society.
Teaching
At undergraduate level I teach:
As part of the new Digital MSc in Data Science I teach:
CS5728 Complex systems modelling and simulation
I also supervise final-year, MSci, and MSc projects.
Research areas
I'm a computer scientist interested in complex systems, where chains of cause and effect can be difficult to establish. I build computational tools for simulation at scale and in the cloud, integrate sensors and real-time data, and develop new methods for data analytics.
PhD supervision
Selected publications