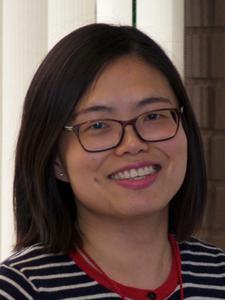 Dr Juan Ye
Reader
Biography
I am a Reader in the School of Computer Science at the University of St Andrews. My research interests centre around adaptive pervasive systems, specialising in sensor-based human activity recognition, sensor fusion, context awareness, ontologies, and uncertainty reasoning. I have a PhD degree in computer science from University College Dublin, Ireland and a BSc and MSc degree from Wuhan University, China.
Teaching
Over the years, I have been teaching the following modules:
CS3301 - Component Technologies
CS5014 - Machine Learning
I also supervise projects at a variety levels across our school, and research internships funded by the St Andrews Research Internship Scheme, Laidlaw Research Program, and other funding bodies.
Research areas
My research is to make best use of sensor data in understanding the environment and the people, and thus in making informed decisions. Unlike classical machine learning problems, sensor data analytics is significantly challenged by the complexity in real-world environments, the inherently imperfect nature of sensing technologies, constantly changing inhabitants' behaviours, and the unpredictability of situations or events occurring in an environment. The state-of-the-art methodology that is cultivated from short-term lab or testbed experimentation, i.e., relying on well-annotated sensor data and assuming no change in the models, is no longer suitable for long-term, large-scale, real-world deployment.
My research goal is to take sensor data analytics to the next level, by both transforming the ways in which machine learning technologies are applied and by developing new, continual-learning frameworks that can support a wider range of applications with high impacts.
PhD supervision
Filippo Abbondanza
Martin Schiemer
Yuheng Wang
Mario Moreno Rocha
Yaxiong Lei
Krzysztof Marianski
Chloe Hequet
Ai Jiang
Muhammad Hassan
Selected publications