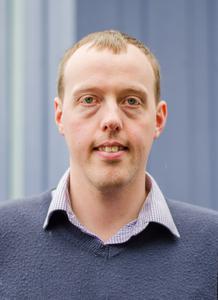 Prof Phil King
Professor
Teaching
Currently, I lecture on the following courses:
PH4044: "Advanced Condensed Matter Physics"
PH5024/SUPATOP: "Modern Topics in Condensed Matter Physics"
I am also overall co-ordinator for final-year (BSc and MPhys) projects in Physics and Astronomy, and module co-ordinator for physics projects (PH4111 and PH5101)
Research areas
My research is focussed on studying the electronic states of a complex class of solids termed 'quantum materials'. These systems exhibit a wide range of stunning, and potentially extremely useful, physical properties. From high-temperature superconductivity to exotic topologically ordered states, understanding the physics underpinning quantum materials is a major research challenge of modern condensed matter and materials physics. We use angle-resolved photoemission spectroscopy (ARPES) as a direct momentum-resolved probe of the electronic structure and Fermi surfaces of materials to image their interacting electronic states, and utilise thin-film growth approaches of molecular-beam epitaxy to fabricate new quantum materials, structured at the atomic scale, as a route to tailor their quantum many-body properties. We utilise and develop new instrumentation for such studies within the Centre for Designer Quantum Materials in St Andrews, and are also make extensive use of international synchrotron facilities. For more information, please see our group web pages.
PhD supervision
Olivia Armitage
James Crosby
Brendan Edwards
Liam Trzaska
Andela Zivanovic
Gesa-Roxanne Siemann
Zuzanna Filipiak
Naina Kumari
Sebastian Buchberger
Daniel Halliday
Selected publications