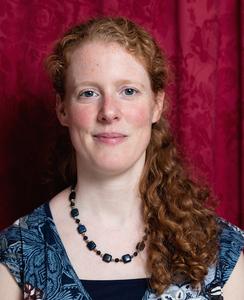 Dr Anne-Marie Weijmans
Reader
Teaching
I am currently teaching Galactic Astronomy in the 2nd year course 'Astronomy and Astrophysics 2' (AS2001/2101) and coordinating the MSc courses 'Astrophysical Research Skills' (AS5500) and 'Dissertation Project' (AS5599). I am the director of taught post-graduate studies in the School of Physics and Astronomy, and the course director for the MSc Astrophysics program.



Research areas
My research concentrates on the structure and evolution of galaxies, and I use integral-field spectroscopy to study these systems. My main research topic is the study of dark and stellar haloes in early-type galaxies, where I use integral-field spectrographs as 'photon-buckets' to collect enough lights in the faint outskirts of galaxies to measure stellar absorption kinematics and line indices.

Other topics that I work on include shapes and morphologies of nearby galaxies. I am also active as the data release coordinator of SDSS-IV, the Lead Observer of the MaNGA (Mapping Nearby Galaxies at APO) survey, and the project manager of Shine.


PhD supervision
Selected publications