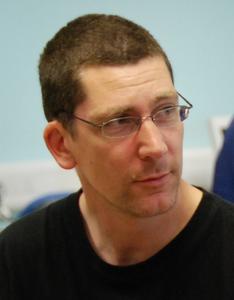 Prof Len Thomas
Professor
Phone

Email

Office

201 OB

Location

Observatory
Research areas
I am a statistician based in the Centre for Research into Ecological and Environmental Modelling (CREEM) and School of Mathematics and Statistics (where I am joint head of the Division of Statistics). My research is motivated by ecological applications, particularly related to widlife conservation.
There are currently four main strands to my work:
Development of methods and software for estimating the size, density and distribution of wild animal and plant populations. I mostly work on a group of related methods called distance sampling. A particular recent focus has been on the use of passive acoustics (i.e., recording sounds) to estimate the size of whale and dolphin populations.
Use of computer intensive methods to fit and compare stochastic models of wildlife population dynamics. I mostly work on algorithms called particle filters.
Inferences from animal-borne tags. This includes reconstructing animal tracks from noisy data about animal location, and inferring behavioural state from tag measurements.
Development and application of methods for quantifying human-caused disturbance (particularly underwater sounds) on animal behaviour, and also the consequences of this disturbance for the animal populations.
For more information, please see my personal homepage.
PhD supervision
Fanny Empacher
Felix Petersma
Savannah Rogers
Haoyu Liu
Mia Goldman
Grace Edmondson
Calliste Fagard-Jenkin
Selected publications