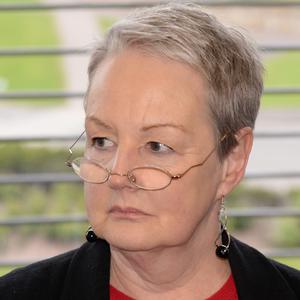 Prof Barbara Townley
Emeritus Professor
Biography
Barbara Townley is an Emeritus Professor in the School of Management. She undertook her Masters and PhD at the London School of Economics. Her teaching experience includes Lancaster, Warwick and Edinburgh universities in the UK, in addition to the University of St Andrews, and ten years at the University of Alberta, Canada.
Barbara has published widely in leading management and organisation studies journals in North American and Europe and her work has been reprinted several times. In 2008, she founded the Institute for Capitalising on Creativity, which she directed until 2016. During that time she was:
principal investigator on the £1.5m ESRC Capacity Building Cluster grant, Capitalising on Creativity
co-investigator of the £4m AHRC Knowledge Exchange grant, Design in Action, led by Dundee University
co-investigator on the £4m AHRC project, Copyright and New Business Models in the Creative Economy, led by the University of Glasgow
co-investigator of the £840k European Union Cultural Encounters grant, Enterprise of Culture, led by Leeds University.
From 2016 to 2018, she was a Leverhulme Emeritus Professor Fellow, which resulted in the publication of her book, with Philip Roscoe and Nicola Searle, Creating Economy (Oxford University Press).
Research areas
Barbara?s early research focused on a reappraisal of Human Resource Management through a Foucauldian critique, followed by work on performance appraisal and performance measures. Her later work focused on the Creative Industries, particularly the mediation between artistic and commercial interests.
Selected publications