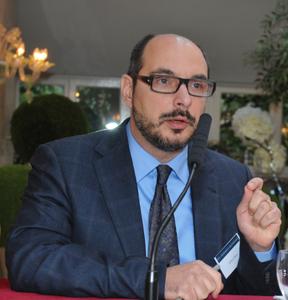 Dr Jeffrey Murer
Senior Lecturer in Collective Violence
Research areas
My research explores the psychological processes associated with collective and individual identity formation particularly in the context of conflict and collective violence. I am interested in how anxiety functions as a political motivator, and how perceptions of material change can prompt political action and collective violence. I have examined such phenomena in the contexts of expressions of anti-Semitism in Post-Communist Central and Eastern Europe, the wars of the Former Yugoslavia, and in the conflicts of the Northern Caucasus. My present research projects analyze the processes of identity formation in immigrant communities in Western Europe, particularly in the United Kingdom. My research explores the relationship between a changing ethnic polity and perceptions of the state and community membership. I ask the questions of how collectivities form a sense of identity through exclusion, and how new arrivals are to attach to majority or establish identity forms, or indeed whether they can.
I am presently exploring these questions as the Principal Investigator of the European Survey of Youth Mobilisation (ESYM), a research strand of the larger InterCultural Navigators Project sponsored by the British Council. This research examines the motivations and self understandings of young people involved in "radical" politics and explores the processes by which young people become socially and politically mobilised. The research is being conducted in Central Europe, the Baltics and the Nordic countries, and includes interviews with youths associated with a wide range of political and social movements, and from many different religions and ethnicities. I am also involved in conducting similar research in Scotland support by both the British Council and by the Scottish Institute for Policing Research. This research agenda does not assume that "radical" politics is something to be "countered" or "reduced." Rather it explores the perspectives, motivations, and manifestations of political and social activities of young people who articulate positions or opinions that differ significantly from the assumptions of liberal politics. The goal of the research is to make a contribution toward filling-in the enormous gaps of knowledge regarding the efficacy of governmental policies across Europe directed to youth, especially immigrant, second and third generation, and working class youths in major urban centers.
Generally in my research I explore the confluences of conflict, collective violence, terrorism, psychology, psychoanalysis, critical theory, cultural studies, identity formation, and political economy.
PhD supervision
Moutaz Alkheder
Olga Burkhardt-Vetter
Sarah Edgcumbe
Joost Pietschmann
Aline Hernandez
Saoirse McGilligan
Peter Bothwell
Mia Furlong
Selected publications