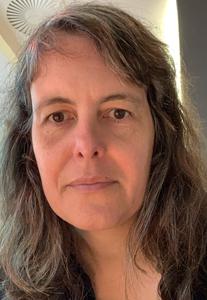 Prof Juliana Bowles
Professor
Phone

Email

Office

C1.07

Location

Jack Cole Building (Computer Science )
Research areas
I have a longstanding interest in logics, modelling and automated formal methods (including model checking and constraint solving), and, more recently, their application and integration in health care.
I am particularly interested in methods to detect and resolve problems in polypharmacy, avoiding inappropriate drug therapies and guaranteeing  medication safety. A recent paper "Avoiding Medication Conflicts for Patients with Multimorbidities" presented at Integrated Formal Methods, Reykjavik, Iceland, June 1-4, 2016, shows how our techniques can be applied in this domain. This work is supported by the EPSRC project EP/M014290/1 (Automated Conflict Resolution in Clinical Pathways).
Another aspect I am working on, is how model checking can be used for predictive and comparative analysis of cancer treatments. Here, I am particularly interested in cancer in the elderly and how treatments should take into account comordibities, frailty, and an increased risk to adverse drug reactions.
In another project, recently awarded by the Royal Academy of Engineering (RAE) under its Newton Research Collaboration Programme (Project NRCP1617/5/62) with Brazil, we explore the use of quantitative analysis techniques to improve the efficiency of complex processes in health care (with Dr R. Czekster and Dr T. Webber, UNISC, Brazil).  
Overall, I believe that working closely with clinicians and software engineers, formal methods can make a difference and contribute to the development of better clinical decision support sustems, for more informed choice and awareness of treatment options, better care and impact on the wellbeing of patients.
PhD supervision
Jordina Francès de Mas
Guilherme Redeker
Diana Saddi Portela
Qurat-Ul-Ain Shaheen
Ariane Hine
Selected publications