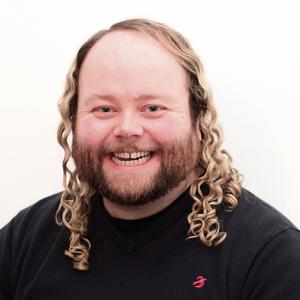 Dr Neil Keddie
Associate Lecturer
Biography
Dr Neil Keddie studied for his MChem in Chemistry with Medicinal Chemistry at the University of St Andrews, spending his industrial year at Organon Laboratories, Newhouse (2003–04).  He then remained at St Andrews to conduct his PhD studies with Professor Stuart Conway (now University of Oxford) from 2005–2008, finishing his lab based work at the University of Oxford in early 2009.  In November 2009 he was awarded a PhD for a thesis on "The synthesis and biological evaluation of d-myo-inositol 1,4,5-trisphosphate receptor ligands".
In October 2009 Neil began work as a Postdoctoral Researcher in David O'Hagan's group at St Andrews, examining the synthesis of multivicinal fluorinated cyclohexane rings, culminating in the first synthesis of all-cis-1,2,3,4,5,6 hexafluorocyclohexane.  In September 2014, Neil began an honorary Teaching Fellow position in conjcution with his research work in the O'Hagan group.  In August 2018, Neil took up a new post as an Associate Lecturer (Education Focused) at St Andrews, concentarting on organic chemistry teaching across the whole undergraduate degree.
Teaching
Neil contributes to teaching at both sub-honours and honours levels, through lecturing in CH1601 Introductory Organic Chemistry (12 Lectures and 2 workshops), CH1202 Introductory Chemistry for Second Year Direct Entry Students (10 lectures and 1 workshop), CH3615 Mechanism in Organic Chemistry (9 Lectures and 2 workshops) and CH4431 Scientifc Writing (1 lecture and 1 workshop) as well as laboratory teaching in CH1601 Introductory Organic Chemistry, CH2601 Organic Chemistry 2 and CH3621–23 Organic Chemistry Laboratory (module convenor). Neil also contributes to tutorials for CH1601, CH2601 and CH4461/5461 Integrating Chemistry.
Selected publications