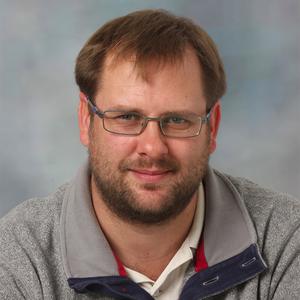 Dr Gordon Florence
Director of Teaching
Biography
Dr Florence obtained his PhD (supervised by Prof. Ian Paterson FRS) in 2001 from University of Cambridge. From 2001-2002, he was a NIH Postdoctoral Research Associate with Professor Craig J. Forsyth at the University of Minnesota, USA. In 2002, he returned to University of Cambridge and as a postdoctoral researcher with Professor Ian Paterson FRS completed the first total syntheses of several bioactive polyketide marine macrolides.  In 2005, he took up a Royal Society University Research Fellowship at the University of St Andrews, appointed to a lectureship in 2012 and promoted to Senior Lecturer in 2015. He is currently the School of Chemistry Undergraduate Admissions Officer. He was awarded a Leverhulme Research Leadership Award in 2012. Research within the GJF group is currently directed towards the synthesis of rare bioactive natural products and exploiting their biological potential for the treatment of Neglected tropical diseases. Alongside our research in the synthesis of complex molecules, recognizing synthetic organic chemistry can play a vital driving role in new discoveries and applications for future healthcare and biological technologies GJF has established multidiscplinary collaborations encompassing chemical biology and biocatlaysis.
Teaching
Gordon is a sub-Honours Adviser of Studies and contributes to teaching at both sub-honours and honours classes. He lectures in CH2601 (12 lectures, Lab Convenor), CH3613 (8 lectures, Module Convenor) and CH5612 (6 lectures). Gordon also contributes to tutorials for CH1601, 2601 and CH4461/5461 Integrating Chemistry, and acts as an academic monitor for external placements (CH4441).
Research areas
Our research programme is focused with the synthesis of rare bioactive natural products and designed structural analogues. We are actively engaged in ventures involving the synthesis of unique bioactive natural products and probing such complex molecular architectures as a source of molecular diversity for drug discovery, primarily in the area of infectious Neglected Tropical Diseases. Alongside these ventures we utilize the ability to make molecules to answer biological problems and are involved in a number multidisciplinary programmes at the interface of Chemistry and Biology, this includes current projects  on understanding Gram-positive bacterial infection mechanisms, plant pathogen resistance mechanisms and harnessing biocatalytic methods for sustainable production of high value metabolites.
PhD supervision
Hannah Lawther
Catriona Haberland
Selected publications