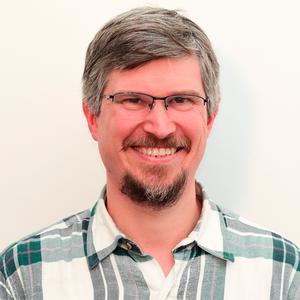 Dr David Cordes
X-Ray Crystallographer
Biography
Dr Cordes carried out his PhD (awarded 2006) at the University of Otago, under the supervision of Prof Lyall Hanton, working on metallosupramolecular chemistry. This was followed by postdoctoral work at The University of Alabama in 2007 (with Prof Robin Rogers), Imperial College London in 2008 (with Prof Paul Lickiss), and the University of St Andrews in 2010 (with Prof Alex Slawin). These projects ran across a variety of topics but all had an underlying link to single-crystal X-ray diffraction. Following this, in 2012 he moved to Texas Tech University to take up a position running the X-ray diffraction lab, but returned to St Andrews in 2013 to take up a position as X-Ray Crystallographer.
Teaching
Dr Cordes teaches the Crystallographic Structure Determination section of CH4421, as well as taking tutorials and labs across levels two, three, and four.
Research areas
Dr Cordes runs the single-crystal X-ray diffraction facilities in the School of Chemistry, providing a molecular structure determination service for crystalline solid-state materials. This service is predominantly used by researchers within the School of Chemistry, but collaborative services are available to those outside the University.
Selected publications