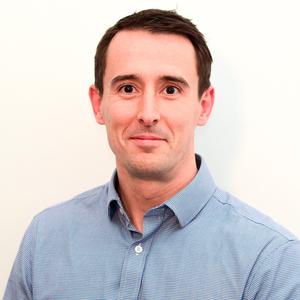 Prof Allan Watson
Professor of Homogeneous Catalysis
Biography
Allan completed his MSci (2004) and PhD (2008) at the University of Strathclyde in Glasgow. After a postdoctoral fellowship (Lindemann Trust) at Princeton (2010) and industrial postdoctoral position at GlaxoSmithKline (2011), Allan took up his first independent position at the University of Strathclyde as Lecturer (2011-2015) and Senior Lecturer (2015-2017). Allan moved to the University of St Andrews to take up the position of Reader in Homogeneous Catalysis in 2017.
Teaching
Allan contributes to teaching at both sub-honours and honours classes, through lecturing in CH3612 Synthetic Methodology (7 Lectures and 4 tutorials), CH3621 Organic Chemistry Lab (12 hours), and contributes to tutorials for CH1601 Organic Chemistry (8 hours) and CH2601 Organic Chemistry (8 hours).
Research areas
Our group works to solve problems in catalysis by using mechanism and with a focus on application. We work across the field of homogeneous catalysis from transition metals (Pd, Cu, Ni) to organocatalysis and focus on making C–C and C–X bonds. The bonds we target are typically related to chemotypes present in bioactive molecules. We have active projects in medicinal chemistry (enzyme inhibitors), chemical biology (bioconjugation), and agrochemistry (SAR on natural product templates).
PhD supervision
Jeremy Brals
John Halford-McGuff
Kane Bastick
Marek Varga
Maria Mazhuga
Michaela Cerna
Timothy Hilton
Thomas Richardson
Selected publications