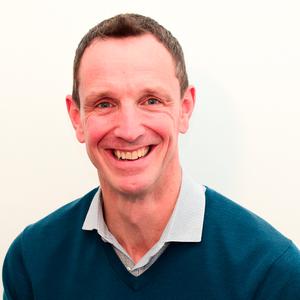 Prof Andrew Smith
Director of Research
Biography
Professor Smith gained a D. Phil (supervised by Prof. Steve Davies) in 2000 at the University of Oxford that was followed by further post-doctoral studies with Prof. Davies from 2000-2005. In October 2005, he was appointed as a Royal Society URF within the School of Chemistry at the University of St Andrews, was promoted to Reader in 2010, and Professor in 2012. He is currently Director of the EPSRC CRITICAT Catalysis CDT involving St Andrews, Edinburgh and Heriot Watt Universities. He was awarded an ERC Consolidator grant in 2011, the RSC Merck Prize in 2014 and RSC Charles Rees Award in 2018 and was elected FRSE in 2017. Research within the ADS group is currently directed towards the development of NHCs and isothioureas in Lewis base promoted catalytic enantioselective reaction processes and developing a mechanistic understanding of these processes.
Teaching
Andy contributes to teaching at both sub-honours and honours classes, through lecturing in CH1601 Introductory Organic Chemistry (16 Lectures and 4 workshops), CH3615 Mechanism in Organic Chemistry (9 Lectures and 2 workshops, Module convenor) as well as CH5611 Asymmetric Synthesis (10 Lectures and 2 workshops). Andy contributes to tutorials for CH1601 and CH4461/5461 Integrating Chemistry, and regularly acts as an academic monitor for external placements (CH4441).
Research areas
The ability to synthetically manipulate and prepare specific molecular structures with defined bespoke properties is the main goal of synthetic chemistry and catalysis, with applications that span the breadth of contemporary science ranging from materials chemistry to chemical biology. Catalysis provides society with efficient industrial processes that minimise energy, waste and harmful by-products. Andy's research uses heterocyclic compounds as organocatalysts to develop new routes to prepare stereodefined materials from simple building blocks. Within this remit, our research speciality focuses upon the development of novel catalytic reaction processes using enantiopure heterocyclic Lewis base catalysts (isothioureas and N-heterocyclic carbenes), while simultaneously advancing a comprehensive mechanistic understanding of these transformations. In all projects the reactivity of heterocycles is used to discover novel approaches to the assembly of functional molecules. 
For more information see the ADS Group Website: https://ads-group.squarespace.com/
PhD supervision
Callum Prentice
Rebecca Craik
Zhuan Duan
Alastair Nimmo
Zhanyu Zhou
Ihssane El Fdali
Cara Philipson
Daniel Chin
Panagiotis Kalomenopoulos
Wang Yui Wylan Wong
Ffion Platt
Justin O'Yang
Shubham Agrawal
Haoxiang Zhu
Selected publications