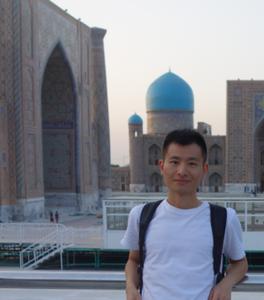 Dr Yusen Yu
Lecturer in Iranian Islamic Art History
Biography
I came to St Andrews in 2021. Prior to that, I was a Junior Research Fellow at Corpus Christi College, Oxford. I studied History, Persian Studies, and Islamic Art History in China, Iran, and the UK, and completed my PhD at Heidelberg University, Germany.
Research areas
My primary field of research is early and medieval Islamic art and architecture. This includes its reception of foreign, especially Chinese, objects. Another strong interest is the history of science in medieval Islam.
More broadly, I am interested in comparative approaches in medieval studies.
Selected publications