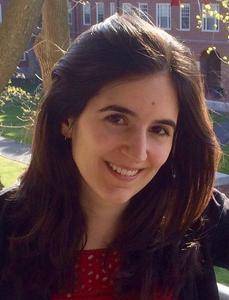 Dr Ruth Ezra
Lecturer in Art History
Research areas
Ruth Ezra specializes in the material and visual culture of early modern northern Europe. Her research and teaching address practices of art-making and scientific inquiry in equal measure, from the production of religious sculpture in the German-speaking lands to the dissemination of artisanal knowledge at the early Royal Society. Uniting this scholarship is a persistent curiosity about feedback loops between process and form.
Her current book manuscript concerns the work of Nuremberg sculptor Veit Stoss (ca. 1447-1533). Proposing one model for how to write the history of art as a history of process, the book synthesizes findings from conservation reports, close looking, and hands-on reconstructions while also recuperating the importance of Stoss's workshop ephemera. Research for the book has been supported by the Gerda Henkel Stiftung, the Zentralinstitut für Kunstgeschichte, Villa I Tatti, the Henry Moore Institute, and the Samuel H. Kress Foundation.
A second major project, Leaves of Glass: Mica between art and science in early modernity, comprises a cultural biography of 'Muscovy glass' from its extraction in remote Siberia and movement in Anglo-Russian trade to its use as an ersatz window in objects as diverse as sundials, hand-held fans, microscope sliders, perspective treatises, portrait overlays, and butterfly boxes. The project highlights the material ingenuity of female embroiderers, émigré miniaturists, instrument makers, and jobbing printers, figures heretofore kept at the margins of traditional histories of European baroque art.
Before joining St Andrews, Ruthie served as a Postdoctoral Scholar with the USC Society of Fellows in the Humanities. She received her PhD in the History of Art and Architecture from Harvard University and her MPhil in the History and Philosophy of Science from the University of Cambridge.
Selected publications