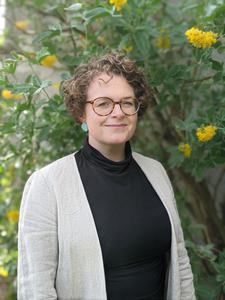 Dr Kate Cowcher
Lecturer in Art History
Biography
I have been a Lecturer in Art History since 2018. Prior to joining St Andrews, I was Post-Doctoral Fellow in Modern and Contemporary Art at the University of Maryland Center for Art and Knowledge at the Phillips Collection, Washington D.C.
I have a PhD (2017) from Stanford University, an MA (2009) from the Courtauld institute of Art and an MA (2005) from University of Edinburgh. In August 2022, I was made a member of the RSE's Young Academy of Scotland.
Research areas
I am historian of art from Africa, with a particular focus on Ethiopia, and on modern and contemporary practices. I am currently writing my first book, titled 'Beyond the Feudal Fog: Art and Revolution in Ethiopia.' This project engages my broader research interests in the arts of revolution, Cold War cultures, African socialism and cultural exchange between Africa and the Eastern bloc.
My other research interests include the historiography of African art study, particularly during the Cold War period, histories of African cinema, African art in the jet age, and collections of both historic and modern art from Africa in the UK.
In addition to this, I am leading an ongoing project focused on twelve works of modernist art from East Africa housed in the Argyll Collection on the west coast of Scotland. See www.dartodunoon.com for more information.
PhD supervision
Alexandra Jones
Logan Douglas
Federica Papiccio