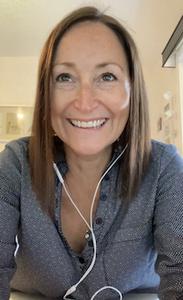 Dr Paula Miles
Director of Teaching
Research areas
Paula is a Senior Lecturer and the Director of Teaching for the School of Psychology & Neuroscience. She has extensive experience lecturing and coordinating courses in New Zealand, Canada and Scotland. Paula is currently leading the University's QAA's Enhancement Theme - a Scotland-wide initiative to improve the learning experience of students in higher education. Paula is a member of the University's Mental Health Task Force and the Mental Health Advisory Board and also sits on the University's Student Experience Strategic Management Group.
If you would like to meet with Paula to chat about learning, teaching (or New Zealand) please email her at psyneuro-dot@st-andrews.ac.uk.
Paula's broad area of research is educational psychology. Her current work focusses on factors that influence the student experience at university. This includes: 1) assessing the effectiveness of different teaching styles; 2) investigating student wellbeing, particularly across transitional stages (secondary school to university, undergraduate to postgraduate); 3) academic integrity (good academic practice and academic misconduct) as understood by students and staff; and 4) investigating students' learning and social experiences during the pandemic. Paula's recent work has extended to also investigate staff wellbeing.
Paula currently supervises three PhD students, who are investigating the following topics:
Teaching and Learning at the University of St Andrews: What do we believe about the nature of teaching and learning in higher education, and are those beliefs reflected in our practices? (J. Taylorson)
Physics social identity, the gender gap and approaches to learning (E. Bottomley)
As easy as ABC? A novel psychological approach to modelling teacher agency: the influence of affective, behavioural and (meta) cognitive factors (K. Porter)
PhD supervision
Karen Porter
Jennifer Taylorson
Ewan Bottomley
Selected publications