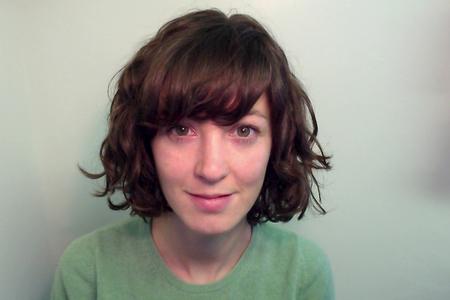 Dr Cat Hobaiter
Reader
Biography
Cat Hobaiter grew up in Lebanon, England, and France. She has worked with primates in Uganda, and across Africa, for 15-years. She earned her PhD from the University of St Andrews in 2011, today her group here concentrates on long-term field studies of communication and cognition in wild African apes. She continues to spend around half the year in the field, and recently established a new field station in Uganda: the Bugoma Primate Conservation Project. She likes good coffee and bad science-fiction.
You can find more about her research here https://wildminds.wp.st-andrews.ac.uk/ and here: http://greatapedictionary.ac.uk/ and find her on twitter @nakedprimate
Teaching
PS3036 Evolutionary and Comparative Psychology, Junior Honors
PS5010 Origins of Mind, MSc
Research areas
I study the evolution of communication and social behaviour, in particular through long-term field studies of wild chimpanzees. During my PhD I conducted the first systematic study of gestural communication in a wild ape, working in the Budongo Forest Reserve in Uganda with the Sonso chimpanzee community. We have recently extended this research to include multi-modal communication. Like humans, apes do not gesture or vocalize in isolation - their communication combines calls, gestures, facial expressions, and body postures; in order to better understand their communication and cognition we have integrated the study of all of these separate modalities into a single study of communication. Through this work we hope not only to advance our understanding of great ape communication but also by looking at areas of overlap or species specific traits, we hope to gain an understanding of the evolutionary origins of language.
In addition to this work I study the acquisition and flexibility of social behaivour. I have recently set up the habituation of a new neighbouring community at the Budongo Conservation Field Station, the Waibira chimpanzee community, while still in the process of habituation, we are now able to look at the effect of female immigration on their behavioural repertoires and to compare and contrast technology such as leaf-sponging in the two communities.
PhD supervision
Gal Badihi
Alexandra Safryghin
Harmonie Klein
Matthew Henderson
Charlotte Wiltshire
Charlotte Grund
Selected publications