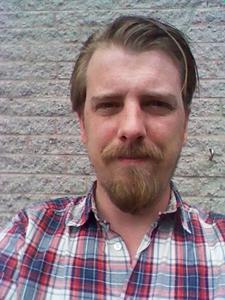 Dr Ross Gillanders
Senior Research Fellow
Research areas
With a background in water quality sensor development in industry and academia, my current research is primarily focused on explosive vapour detection by optical sensing for landmines and IEDs. In the Organic Semiconductor Centre we develop and characterise conjugated polymer films that are sensitive to nitroaromatic molecules such as TNT. My main focus is in developing the instrumentation to take these advanced materials into the field, and improving selectivity and specificity for target molecules.
Other active research interests include:
Sol-gel coatings for molecular imprinting
Detection of explosive molecules in aqueous environments
Pesticide sensing
Preconcentration materials and techniques for trace chemical sampling and detection
Use of honeybees in environmental sensing
Sensor arrays.
Selected publications