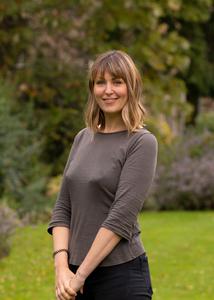 Dr Emma Bond
Honorary Professor
Research areas
I am a scholar of modern and contemporary literature and visual cultures. I work primarily on the transnational circulation of people, texts, objects and cultural artifacts.
I have published widely on representations of contemporary migration, including the monograph Writing Migration through the Body (2018) and two co-edited volumes: Destination Italy: Representing Migration in Contemporary Media and Narrative (2015) and Il confine liquido (2013).
I am passionate about finding new ways to share my work with diverse audiences. Since 2015 I have collaborated on a number of projects around Scotland's role in the transatlantic sugar trade. In 2019 I established a network exploring the stories of empire and colonialism within five Scottish museums, called "Transnational Scotland". I am academic lead on a major exhibition taking place at the Wardlaw Museum in St Andrews in 2022 called "Recollecting Empire".
I have also worked extensively on Italo Svevo, the literature of Trieste, and psychoanalytic literary theory. Within this field I published my first monograph Disrupted Narratives: Illness, Silence and Identity in Svevo, Pressburger and Morandini (2012) and co-edited the volume Freud and Italian Culture (2009).
I am co-editor of the Transnational Italian Cultures series (Liverpool University Press) and Section Editor for Comparative Literature for Modern Languages Open. I hold the Research Portfolio for the Society for Italian Studies (2019-2022), where I also direct a major EDI initiative.
In 2019 I won a Philip Leverhulme Prize in Languages and Literatures, and I will be on research leave between 2020-2022 working on a new book project entitled Curating Worlds: Museum Practices in Contemporary Literature.
I continue to welcome enquiries from postgraduate students interested in modern and contemporary Italian and Comparative Literature, especially material culture, body studies, and migration, transnational and border narratives.
Selected publications