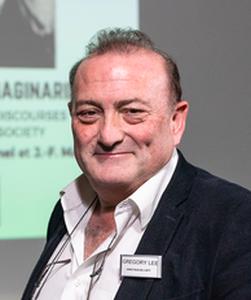 Prof Gregory Lee
Professor of Chinese Studies
Phone

Email

Office

Room 303

Location

Buchanan

Office hours

Friday 10-12, or by appointment
Research areas
Professor Lee specialises in the culture and cultural history of China and its diaspora from the nineteenth-century imagining of China the nation-state to today. His areas of interest include collective memory, censorship, the technical/technological society, the Anthopocene, and the ideology and representation of work. He is particularly interested in the contribution premodern, pre-Chinese thought — as found in the Zhuangzi 莊子 — may make to the resolution of contemporary problems.
His current research project involves creating an archive, and writing a multi-volume history, of Chinese culture 1976-2025. Amanda Mantong Zhang, Research Fellow, works alongside him on this project.
He has supervised numerous doctoral students in the fields of Chinese Studies and Transcultural Studies.
PhD supervision
Xuanru Li
Runyuan Bai
Zitao Zhao
Zifeng Pan
Alba Barrera
Selected publications