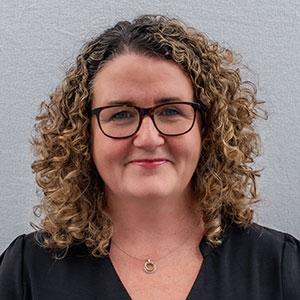 Dr Veronica O'Carroll
Senior Lecturer
Biography
Veronica took up her first academic teaching post in the School of Medicine in 2007, initially teaching clinical skills and then as a Clinical Lecturer in Interprofessional Education. In 2014, she went on to work in the University of Dundee as a Lecturer in the School of Nursing and Health Sciences. In 2017, she returned to the School of Medicine and has continued to be involved in teaching clinical and communication skills. She is currently the Director of Postgraduate Teaching in the School of Medicine.  As a Registered Nurse, Veronica has worked in medical, surgical and renal wards, and in telehealth. She continues to maintain her professional registration with the Nursing and Midwifery Council.
Teaching
Clinical and communication skills teaching 
BSc, MSc, PhD supervisor 
MSc, PhD/MD external examiner
Personal Tutor
Research areas
Veronica's research interests include: interprofessional education and collaborative practice in healthcare; telehealth and digital health.  She has experience in using qualitative and mixed method approaches.  She has led the design and implementation of a number of projects within the academic and practice learning environment to provide health professional students with opportunities for interprofessional learning.  In 2017, she completed her PhD in the School of Psychology and Neuroscience at St Andrews, under the supervision of Dr Martin Campbell.  Her PhD investigated health and social care professionals' attitudes and perceptions of interprofessional practice and learning.  She is currently an Associate Editor for the Journal of Interprofessional Care and co led the Centre for Advancement of Interprofessional Education Research Group 2018 - 2021.  Veronica supervises BSc, MSc and PhD/MD/Prof Doc research projects related to interprofessional collaborative practice, interprofessional education, healthcare education, telehealth, digital health.
PhD supervision
Lisa-Christin Wetzlmair
Gatera Fiston Kitema
Selected publications