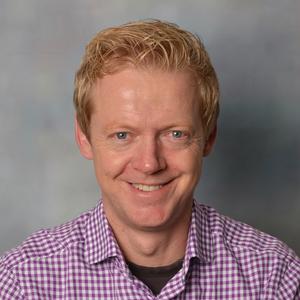 Dr Paul Rees
Reader in Cardiology and Resuscitation Medicine
Research areas
Paul Rees is a military interventional cardioloist at Barts Heart Centre in London, with a special interest in circulatory support and resuscitation. He is also a HEMS consultant, flying for East Anglian Air Ambulance.
As a Surgeon Commander in the Royal Navy, he is their Consultant Advisor in Medicine, as well as Reader in the Academic Department of Military Medicine. He chairs the Defence Resuscitation Committee, leads the Defence Endovascular Resuscitation Group and has recently designed and delivered a new capability for treating battlefield haemorrhage.
He co-leads the new British Cardiovascular Intervention Society group looking at out of hospital cardiac arrest, and teaches as invited faculty on a number of international endovascular resuscitation workshops. Paul?s military background includes active service with submarines, combat deployment with Commando forces, being the airborne MERT consultant in Afghanistan and numerous humanitarian and disaster relief missions including work in an Ebola treatment unit in Africa.
At the School of Medicine, he lectures as part of the ScotGEM programme, is a dissertation supervisor and performs viva voce examinations for higher degrees.
Selected publications