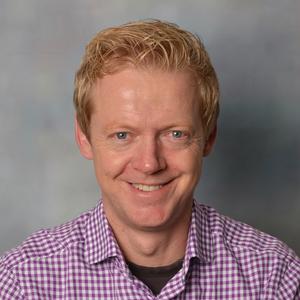 Dr Paul Rees
Reader in Cardiology and Resuscitation Medicine
Research areas
Based in Dundee Heart Centre, a large regional cardiovascular facility. Here I form part of a team of 10 cardiologists, and contribute to a busy Heart Attack Centre rota. I have a particular interest in complex and high-risk angioplasty cases, and in the management of patients after cardiac arrest.
I am the lead for resuscitation for both the Heart Centre and the Defence Resuscitation Committees, and was recently appointed as Defence Reader in Military Medicine in the Academic Department of Military Medicine. I have a number of active research projects open, with a major interest in endovascular resuscitation and mechanical circulatory support.
Special interests:
Complex and high-risk angioplasty, rotational atherectomy & intracoronary imaging
Primary PCI, acute coronary syndromes and cardiogenic shock
Prehospital critical care, retrieval and post-resuscitation cardiac care networks
I provide cardiology and medicine advice to a wide range of referring Defence Medical Services units, including deployed formed units and the UK?s permanent joint operating bases overseas, as well as UK-based military organisations.

Selected publications