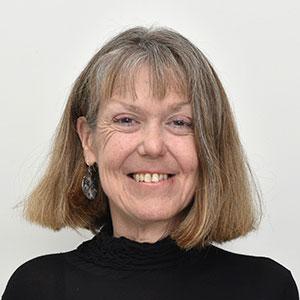 Dr Bernadette O'Hare
Senior Lecturer
Research areas
Dr O?Hare is a senior lecturer in Global Health Implementation, a joint post between the University of St Andrews, Scotland and the College of Medicine, University of Malawi. She is also a senior lecturer in Paediatrics and Child Health, College of Medicine, Malawi and consultant paediatrician.
She studies the upstream barriers to children not having access to their core human rights such as water, sanitation, shelter and healthcare.
She is a member of the Scottish Global Health Co-ordination Unit and a member of the executive committee of the Paediatric and Child Health Association (PACHA) in Malawi. She is a Fellow of the Royal College of Paediatrics and Child Health (RCPCH) and a former member of the advocacy committee and the international board.
Funded projects
B O'Hare, Janine Illian, Elizabeth Ashford, Ali Watson, Patrick Hayden, Caroline Humfress, David Ulph

GLIST - A study of the upstream barriers to children's rights to their determinants of health/survival rights.

2017-2018

Prof W Stones, Dr B O'Hare, Dr E Chipeta

Funder UNICEF

Gender equality and adolescent health.

2016-2017

Mr N Lufesi and Dr B O?Hare on behalf of the Paediatric and Child Health Association, Malawi PACHA

Funder UNICEF

Improving the Quality of Critical Neonatal Care in 13 referral facilities in Malawi

2015 ? 2020

B O?Hare and Dr F Namboya on behalf of the College of Medicine

Funder Elma Philanthropies

Training of 30 BSc for Clinical officers in Malawi within the context of a managed clinical network

2013 -2016

O?Hare B, Kumwenda J, Joerg H, Maleta K Mipando M on behalf of the College of Medicine

Funder Deutsche Gesellschaft für Internationale Zusammenarbeit (GIZ)

Funding for the training and support of 36 specialist clinical officers in the setting of a managed clinical network in Malawi
Selected publications