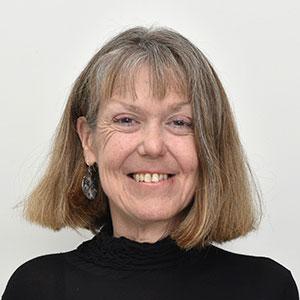 Dr Bernadette O'Hare
Senior Lecturer
Research areas
Dr O'Hare is a senior lecturer in Global Health. She is also a senior lecturer in Global Health at the Kamuzu University of Health Sciences in Malawi and a consultant paediatrician.
Dr O'Hare worked in the NHS for 20 years, most recently as a consultant paediatrician for eight years, before working for ten years in Africa as a paediatrician and public health doctor. She now studies the international influences on domestic revenue and thus the Sustainable Development Goals (SDGs).
She is a Fellow of the Royal College of Paediatrics and Child Health (RCPCH), sits on the Working Group on Climate Change and chairs the International Strand.  She joined the Scottish Global Health Co-ordination Unit where she initiated the Active Global Citizenship strand of work and currently is the lead champion of academia. She sits on the Scottish Chief Medical Officers (CMO) Global Health Executive Committee. She formerly sat on the advocacy committee and the international board of the RCPCH and the Paediatric and Child Health Executive Committee (PACHA) in Malawi. 
Dr O'Hare studies the global influences on government revenue in low- and middle-income countries, and the impact this has on development and fundamental rights.
 These influences include tax revenue, debt service, and military expenditure and she studies ways to quantify their impact in terms of access to fundamental rights (water, sanitation, education and healthcare), and the number of lives saved or lost. This project is called the Government Revenue and Development estimations, GRADE
PhD supervision
Selected publications