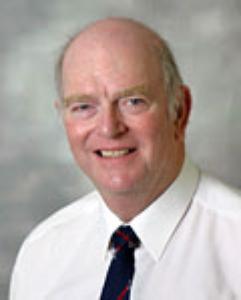 Prof Andrew Riches
Honorary Professor
Research areas
My research has focussed on a number of areas in cancer research. These include:
Interdisciplinary research with the School of Physics & Astronomy (biophotonics collaboration). We have exploited the use of novel laser beams to introduce genes into individual cells, to move cells and thus sort them in a laser beam and finally to use a laser beam to identify normal and cancer cells using their molecular signature.
An interest in how cells regulate their proliferation and how this might change in cancer. In particular I have studied the blood forming tissues and defined how stem cells, the precursor cells for blood cells, are regulated and how this might change in leukaemia.
Investigations on cancer predisposition in breast and prostate cancer. In collaboration with Dr. Peter Bryant and clinical colleagues in Ninewells Hospital, we have been trying to find out why specific patients develop cancer. This involves growing blood samples in the laboratory and measuring how their chromosomes respond to damage. Many patients with breast or prostate cancer show an increased sensitivity to damage which may explain why they go on to develop a cancer.
Studying how normal human cells change into cancer cells. In order to investigate this process in the laboratory. I have been able to grow normal human breast and prostate cells from normal individuals in the laboratory so I expose these cells to carcinogens, for example radiation, which damages these cells and turns them into cancer cells. We can thus study the changes that take place in a controlled way.
Normal cells and cancer cells secrete small particles called exosomes. We are studying these in patients with bladder cancer and in human cancer cells in cell culture in order to see whether these can be used for diagnostic purposes.
I currently am not offering any postgraduate or undergraduate projects.
Selected publications