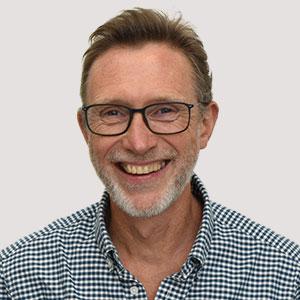 Dr Andrew Blaikie
Senior Lecturer in Ophthalmology
Research areas
Dr Andrew Blaikie is a Senior Lecturer with the Global Health Team in the School of Medicine at the University of St Andrews and Consultant Ophthalmologist in NHS Fife.
He attended school in Dundee and studied Medicine at the University of Edinburgh. His first ophthalmology job was in Leicester Royal Infirmary before entering core ophthalmology training in NHS Tayside and Fife in the United Kingdom. He completed training with a Fellowship in Paediatric Ophthalmology with Professor Gole in Brisbane. During training he took a two-year sabbatical with the University of Edinburgh to develop a support network and notification system for children with visual impairment called ?VI Scotland?. Throughout his training he travelled and worked in several African countries as well as Indonesia. During training he promoted interdisciplinary working and community based functional vision assessment teams for children with visual impairment and complex needs. Through gaining funding from the Scottish government this strategy was subsequently rolled out throughout Scotland.
As a Consultant Dr Blaikie has developed paediatric ophthalmology services in NHS Fife and led the National referral assessment service for children with visual impairment at the Children?s Hospital in Glasgow. In 2011 he took a further sabbatical period to work as lead paediatric ophthalmologist at CCBRT disability hospital in Dar es Salaam, Tanzania. Since returning from Tanzania in collaboration with community paediatric colleagues he has helped developed a new National Visual Impairment Managed Clinical Network (VINCYP) for Scotland. He is the lead ophthalmologist for VINCYP developing and implementing a tailored visual impairment registration system for children and young people. In April 2018 the Scottish Government adopted the register as the statutory visual impairment system for children.
Dr Blaikie joined the Global Health Team at the University of St Andrews in 2015 and is working in four main areas;
1) Low cost diagnostic devices
2) Education of health care workers
3) Tanzanian Endemic Optic Neuropathy
4) Childhood Visual Impairment
Current Research and Future Plans
Low cost diagnostic devices & educational packages
Working closely with industry and the major eye care NGOs Dr Blaikie is developing and evaluating a range of solar powered low cost diagnostic devices for identification of visual and hearing impairment in low and middle-income countries. These tools include a direct ophthalmoscope & otoscope (Arclight), a binocular indirect ophthalmoscope (Holo), retinoscope (Sauron), trachoma loupe (Wilson), tonometer and retinal camera (Beowulf).
Education of Health Care Workers
To complement implementation of these devices a range of simulation tools and educational packages are in development and are being evaluated in several sub-Saharan African countries.
It is the aim of Dr Blaikie to make these devices and teaching tools avaialble more widely exploiting the reach of the International Association of the Prevention of Blindness and the School of Medicine ?Arclight? social enterprise business.
Tanzanian Endemic Optic Neuropathy
Dr Blaikie leads a team that is investigating the causes of TEON, the most common cause of visual impairment in Dar es Salaam. The team?s hypothesis is that lack of exposure to sunlight and a diet dominated solely by carbohydrate is the major underlying cause of the disease.
Childhood Visual Impairment
Through Dr Blaikie?s work with the national registration system in Scotland the causes and associations of childhood visual impairment are being identified revealing strong associations with deprivation and maternal drug use. These findings will inform national policy on prevention and habilitation of childhood disability in Scotland and other developed countries.
Selected publications