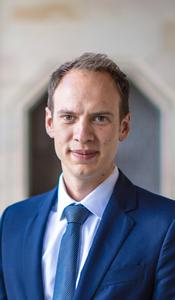 Dr Marcel Lukas
Director of Impact
Biography
I am a lecturer in banking and finance at University of St Andrews since August 2020.
Before joining St Andrews I was an Assistant Professor at Finance at Heriot-Watt University for two years.
Prior to joining Heriot-Watt I completed my PhD at University of Edinburgh focusing on Financial Technology (FinTech) and its influence on spending and investing behaviour.
I received my MSc in Banking and Finance from University of St Andrews in 2015.
Before that I was a project manager at the finance department of Volkswagen for two years and a change management consultant in the financial services industry with IBM for four years. My main research interest is in FinTech and how we can use it to improve financial well-being of consumers.
Teaching
Module coordinator
Advanced Financial Econometrics (MN5320)
Financial Technology (FinTech, MN5312) in 2021/2022 (tbc)
Banking and Finance (MN5310) in 2021/2022 (tbc)
Teaching
MN1001 Organisation and Society
Research areas
My main area of research is Consumer Financial Decision Making and the influence of Financial Technology. My main projects at the moment focus on the influence of budgeting apps on spending and general financial behaviour. I currently collaborate with two FinTech companies which helps me to provide real-time insights into consumer financial decision making. Related research informed the UK Parliament and was covered by major news outlets such as the Times. My work on budgeting was covered by the Financial Times and the BBC. My research is situated in the Centre for Responsible Banking & Finance.
Selected publications