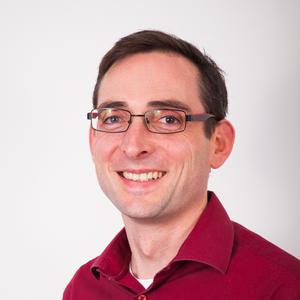 Dr Francois-Regis Puyou
Lecturer in Management
Biography
François-Régis Puyou is lecturer at the School of Management of the University of St Andrews. He has completed his Doctoral studies in sociology at Sciences-Po Paris in 2009. Before joining St Andrews, he worked at Audencia Business School in Nantes (2007-2016) and at EM Lyon (2004-2007). His works relate primarily with critical approaches to management accounting practices. In particular he has written, often in collaboration, on the social and organizational impacts of accounting tools and practices, on the phenomenology of management control systems and on the power of the visualization in management and society. He has also developed collaborations around research projects dealing with tension management mechanisms to prevent conflicts in relationships between venture capitalist and owner managers. His articles have been published in journals including Critical Perspectives on Accounting, Information & Organization, Journal of Business Ethics, Journal of Small Business Management, Management Accounting Research and Organization Studies.
Teaching
MN1002 Organisations and Analysis
MN2002 Management and Analysis
MN5424 Corporate Finance and Accounting
Research areas
I see accounting not merely as a tool for recording economic transactions but also as key in shaping and legitimating relationships between social agents and thus for ordering societies. Building on my training in management, information technology and sociology, I have studied the importance of accounting practices in developing social ties from different perspectives. I have expertise in qualitative research methodologies that require in-depth field studies based on interviews and non-participant observations. I have also pursed my research agenda through interdisciplinary projects with colleagues who are experts in history, philosophy and entrepreneurship.
My research explicitly considers issue of governance, distribution and fairness within organisational and social settings. I explore how accounting documents contribute to the definition of balanced and legitimate transactions between members of a community. I notably study the links between ?rational? economic practices, including the design of balance sheets, and the social understanding of what is considered an acceptable and reasonable distribution of wealth between agents in a community. As part of my research on the governance of organizations, I challenge the negative perceptions of notions such as ?conflict? and ?secrecy.? In particular I argue how, under certain circumstances, conflict can create social connections between economic agents who would otherwise ignore each other?s interests. I also draw attention to how secrecy within organizations can have positive governance outcomes such as supporting the rapid exchange of sensitive information that would otherwise be purposefully omitted if it had to be openly communicated to a wide audience. Overall, my research contributes to a more nuanced understanding of what may constitute a responsible organization by pointing to the limits of doctrinal approaches to accounting, management and governance best practices and by signalling the importance of contextual factors in our appreciation of what works (and doesn?t work) in organizations.
PhD supervision
Selected publications