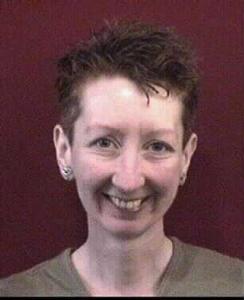 Dr Eleanor Burt
Senior Lecturer
Biography
Eleanor graduated with First Class Honours from the University of Strathclyde in 1989 and completed her doctoral research at the same university from September 1991-June 1994. Since then she has been a Principal Investigator [PI] and co-Principal Investigator on a number of funded research projects, including two major ESRC projects under the Virtual Society and Civil Society Data Partnership programmes. She was co-PI on work commissioned by the Office of the Scottish Information Commissioner and has also undertaken commissioned research and consultancies for organisations such as the Baring Foundation, the Nominet Trust, and CVS Fife. She gave oral evidence to the Kemp Commission on the Future of the Voluntary Sector in Scotland and has been an expert advisor to the Cabinet Office, the Better Regulation Task Force, and the NCVO Foresight Panel on Information and Communication Technologies and the Voluntary Sector. She publishes in both academic and professional and popular media. She has been specialising in the charity sector (broadly defined) since 1991.
In recent years her research has shifted ground to engage with what is sometimes referred to as 'animal ethics'. Here she is engaging with fields and literarures spanning 'animal' law, veganism, de-growth and steady state economics, the anthropocentric grand narratives, power, 'animals' in politics, media studies...and other inter-connected perspectives. This work has led her to be deeply critical of the 'sustainable development' narrative and its impact on both captive other-then-human animals and free-roaming other-than-human animals, as well as the planet. Currently, her research is beginning to focus on two themes in particular:
anthropocentric grand narratives, enactments of power, and vegans in the university;
other-than-human animals in the public policy process.
Teaching
MN2002 Management and Analysis
MN4266 Non Government Organisation (NGOs): Contexts, Contributions and Challenges
MN5821 Managing Non-Governmental Organisations
Research areas
For many years my research engaged with:
- Voluntary sector-government relationships
- New media technologies, information, and strategic change in voluntary organisations
- Freedom of information and organisational change in public bodies
Currently my research is examining:
anthropocentric grand narratives, power, and vegans in the university;
other-than-human animals in the public policy process.
Selected publications and performances