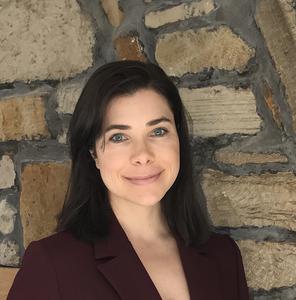 Dr Taylor St John
Lecturer
Biography
Dr Taylor St John joined the School of International Relations as a Lecturer in 2018. Before joining the School, she was a Postdoctoral Research Fellow at PluriCourts, University of Oslo, and continues to collaborate on the LEGINVEST project there.
Previously, Dr St John was a Fellow in International Political Economy at the London School of Economics. She earned her DPhil (PhD) from the University of Oxford in 2015 and remains a Research Associate of the Global Economic Governance Programme, Oxford.
Teaching
Dr St John coordinates IR1005 Concepts in Global Politics and IR1006 Foreign Policy Analysis. She lectures on Wealth & Poverty for IR1005, and assorted other topics.
She lectures on Liberalism & Institutionalism for IR2005 Theoretical Approaches to International Relations.
She convenes and teaches IR3076 Political Economy of Trade and Investment.
She convenes and teaches IR4573 Global Economic Governance: Visions and Realities.
In addition to supervising IR4099 and IR5099 students, she also supervises individual directed readings for LC5026 Legal and Constitutional Studies students on international economic law topics.
Research areas
Dr St John is interested in global economic governance and economic diplomacy. Her research to date has focused on the politics of foreign investment and investment dispute settlement. Her monograph, The Rise of Investor?State Arbitration: Politics, Law, and Unintended Consequences, traced the growth of this form of arbitration from the 1950s to the 1990s. It received the ISA International Political Economy Best Book Award.
At the moment, she is researching processes to reform investor?state arbitration, which is also called ISDS. With Anthea Roberts, she writes a series of blogs on the negotiations on ISDS reform taking place within UNCITRAL Working Group III, available on EJIL Talk! website. Some of these blogs, for instance this one envisioning a flexible framework, or this co-authored paper for the ISDS Academic Forum, focus on institutional design issues. She is particularly interested in questions involving institutional design, international organisations, and multilateralism; within international relations theory, she is especially interested in historical institutionalism.
Dr St John is also interested in the role of individuals within global economic governance (and IR theory); she and Geoffrey Gertz are currently working on a project investigating three individuals and the outsize roles they played in founding the private sector arms of the World Bank.
As part of the LEGINVEST project funded by the Norwegian Research Council, she is collaborating with Tarald Laudal Berge on research into national investment laws. She also started a project examining different institutions for resolving investment disputes that arise in civil war contexts.
Selected publications