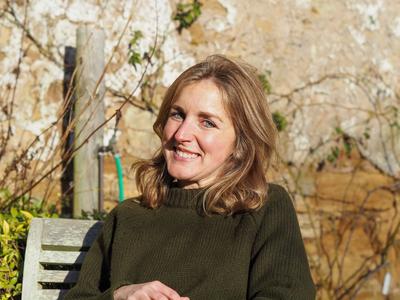 Dr Roxani Krystalli
Lecturer
Biography
Dr Roxani Krystalli's research and teaching focus on feminist peace and conflict studies, as well as on the politics of nature and place. A central question animating Roxani's explorations within and beyond the academy is how people reimagine worlds in the wake of loss.
Between 2023 and 2026, Roxani is the co-Principal Investigator of a major research project on the role of love and care in remaking worlds in the wake of violence. The project is carried out collaboratively with Dr Philipp Schulz at the University of Bremen, and is funded by the Arts and Humanities Research Council (AHRC) and the German Research Foundation (DFG).
Roxani is an enthusiastic teacher who embraces feminist pedagogies. Her pedagogy encourages curiosity about power, reflexivity in the creation of knowledge, and envisioning more just ways of being. Most recently, she has designed and taught classes on The Politics of Nature and Place, Feminist Theories in Global Politics, and Critical Approaches to Peacebuilding.
Roxani's PhD on the politics and hierarchies of victimhood in Colombia received the Peter Ackerman Award for best PhD dissertation at The Fletcher School. Her article on the ethical and methodological dilemmas of narrating victimhood was the runner-up for the Cynthia Enloe prize at the International Feminist Journal of Politics. She has also been recognised with the Presidential Award for Citizenship and Public Service at Tufts University.
Roxani's research has been supported by numerous grants and fellowships from the AHRC-DFG, United States Institute of Peace, the National Science Foundation, the Folke Bernadotte Academy, the Social Science Research Council, the Henry J. Leir Institute, and the World Peace Foundation. Her writing has appeared in the International Feminist Journal of Politics, International Studies Review, Journal of Refugee Studies, the European Journal of International Relations, Gender Matters in Global Politics, the Oxford Handbook on Gender and Conflict, the Companion to Peace and Conflict Fieldwork, Disasters, the Washington Post, and in other outlets. She also writes essays on the themes of memory and loss, home and belonging, violence and care. Her blog, Stories of Conflict and Love, received the Best Blog award at the International Studies Association in 2019.
For over a decade, Roxani has worked at the intersection of gender and peace-building as an academic researcher and humanitarian practitioner. Roxani has partnered with a variety of organizations, including Oxfam GB, Mercy Corps, the Feinstein International Center, various UN agencies, and more, to conduct and analyse research on the experiences of conflict-affected people in Colombia, Uganda, South Sudan, Syria, and the refugee crisis in Greece, Jordan, and Turkey. Roxani regularly advises international organizations and NGOs on various aspects of gender, justice, and peace-building.

Roxani holds a PhD and MA from The Fletcher School of Law and Diplomacy, as well as a BA from Harvard University. She was born and raised in Thessaloniki, Greece.
Research areas
Dr Krystalli's research, teaching, and supervision interests include:
the politics and hierarchies of victimhood
feminist analyses of peace processes
critical approaches to transitional justice and humanitarianism
ethics and methods of researching political violence
the politics of nature and place
narrative and storytelling in the study of politics
care, beauty, and joy in the shadow of war and peace
PhD supervision
Srivatsan Manivannan
Sarah Gharib Seif
Louise Courbin
Selected publications