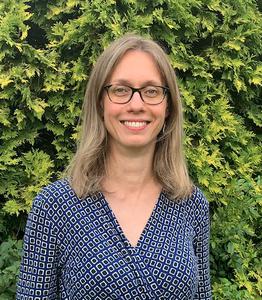 Dr Mateja Peter
Lecturer in International Relations
Biography
Dr Mateja Peter joined the School of International Relations as a Lecturer in September 2015. She is the Co-Director of the Centre for Global Constitutionalism (with Dr Adam Bower) and is a member of the Steering Committee of the Institute for Legal and Constitutional Research at St Andrews.
Dr Peter previously worked as a Senior Research Fellow at the Norwegian Institute of International Affairs (NUPI), where she continues to collaborate on a number of projects. Dr Peter has also held a transatlantic post-doctoral fellowship (TAPIR) at the United States Institute of Peace (USIP), the German Institute for International and Security Affairs (SWP), and the Norwegian Institute for Defence Studies (IFS). She received her PhD in Politics and International Studies from the University of Cambridge in 2013.
Teaching
Dr Peter coordinates IR2005 Theoretical Approaches to International Relations and IR2006 Issues in International Relations. She lectures on the purpose(s) of theory, methods, and law and institutions as part of these modules.
She convenes and teaches IR3022 International Relations and International Law.
She convenes and teaches IR4571 Conflict and Intervention in World Politics.
She also convenes and teaches LC5022 Aspects of International Law, a core module on an interdisciplinary MLitt in Legal and Constitutional Studies.
In addition to supervising undergraduate and MLitt dissertations, she also supervises individual directed readings for LC5026 Legal and Constitutional Studies students.
Research areas
Dr Peter researches global governance and international organisations, peace operations and peacebuilding, and the politics of international law. Theoretically, she works primarily within a constructivist IR tradition, but her work is interdisciplinary, drawing on international political theory, legal scholarship, and sociology. Dr Peter?s research seeks to better understand theoretical and policy implications of the shift from short-term to sustained third-party engagements in contemporary interventions; and the subsequent push-back against these developments. Her work employs archival research and fieldwork.
Dr Peter is currently working on a book on international authority in statebuilding. She is interested in how international missions tasked to administer states emerging out of civil wars establish their authority not just vis-à-vis the host state, but also their international underwriters. She explores the role played by moral claims, expertise, and personal authority of mission leadership. The book project focuses on the statebuilding mission in Bosnia and Herzegovina (1995-2015), with her previous publications exploring missions in Kosovo, Timor-Leste, and South Sudan.
Dr Peter has also been working on how the changing global order and the rise of new actors (rising powers, regional organisations, and non-state actors) have been impacting global norms and responses of traditional interveners (Northern states, the United Nations). This work intersects with Dr Peter?s policy engagement, for example, the research support she provided for the work of the UN High-Level Independent Panel on Peace Operations. As a result, she is writing both academic publications (here and here) and policy papers (here and here) exploring how changes in the global order are impacting established practices and principles.
Dr Peter also researches on the ethics of doing fieldwork in areas of international intervention.
Dr Peter welcomes inquiries from potential PhD students with research interests in the above areas.
PhD supervision
Selected publications