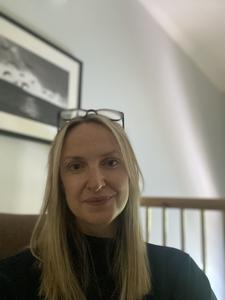 Dr Laura Mills
Associate Lecturer
Biography
Dr Laura Mills undertook her undergraduate studies at the University of Oxford, before completing her MA and PhD in International Relations at Queen's University Belfast. Prior to joining the University of St Andrews' School of International Relations, she was a Teaching Fellow in American Politics and Foreign Policy and Coordinator of the Institute of North American Studies at King's College London. At King's, she was also invited to become a Visiting Research Fellow in the Department of War Studies.
Research areas
Dr Laura Mills' research explores two largely under-analysed areas of enquiry in IR – the cultural and the everyday – and argues that culture and everyday life co-constitute global politics. Her work draws on and seeks to contribute to contemporary interdisciplinary debates around aesthetics, identity, global governmentality, performativity, everyday practice and power through critical interrogations of cultural diplomacy, (the afterlives of) war, militarism, and security. More recently, her work is interested in and driven by creative engagements with international relations.
Dr Mills' research has been awarded grants and fellowships by the Northern Ireland Department of Employment and Learning, the International Studies Association (ISA), and the British International Studies Association (BISA). Her first monograph – Post-9/11 US Cultural Diplomacy: The Impossibility of Cosmopolitanism – is forthcoming with Routledge New International Relations Book Series. Her research has also been published in leading interdisciplinary journals such as Critical Studies on Security, Cultural Studies, International Feminist Journal of Politics, and Survive and Thrive, in disciplinary blogs such as The Disorder of Things and in edited volumes. Her current projects engage with the Invictus Games and military and veteran artwork through (auto)ethnography, visuality, narrative, poetry and performance.
Dr Mills is the founding co-editor of Openings, a creative interventions section of the journal Contemporary Voices: St Andrews Journal of International Relations. In 2020, Dr Mills was conferred the McCall-MacBain Foundation Teaching Excellence Award in recognition of outstanding contributions to teaching and the advancement of teaching and learning scholarship. She was awarded the 2019-20 Political Studies Association (PSA) Innovations in Teaching Politics (Group) Award with Dr Lydia Cole, Dr Faye Donnelly and Dr Natasha Saunders for introducing engagement with conflict textiles in the teaching of politics and international relations and challenging both established pedagogies and ways of understanding the discipline through this innovative approach.
A Fellow of the Higher Education Academy, Dr Mills is also a member of Women in International Security UK and the Scotland Feminist Politics and International Relations Network. Within the University, she has been recognised as an Academic Affiliate of the St Andrews Institute for Gender Studies (StAIGS) and as a member of the University's Enterprise Education Network. Dr Mills is also a member of the Centre for Art and Politics, the Centre for Peace and Conflict Studies, the Early Career Women's Network, the Cultural Memory Research Group and the Visualising War Research Group.
PhD supervision
Selected publications