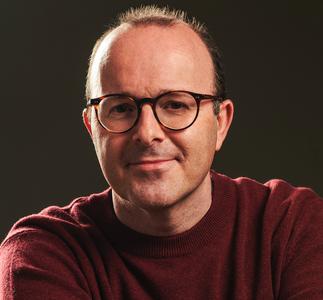 Dr Diego Muro
Senior Lecturer
Research areas
Dr Diego Muro is a Senior Lecturer in International Relations and joined the Handa Centre for the Study of Terrorism and Political Violence (CSTPV) in September 2016. Prior to joining CSTPV he was Assistant Professor in Comparative Politics at the Universitat Pompeu Fabra (UPF-IBEI) and Associate Professor (tenured) in European Studies at King?s College, London. He has also been Senior Fellow at the University of Oxford, Max Weber postdoctoral fellow at the European University Institute (EUI) and visiting fellow at the Centre for International Studies at the London School of Economics and Political Science (LSE).
He holds a PhD in Political Science from LSE (2004), a Masters degree in EU Politics from the University of Sussex (1999) and a BA in Politics from the Autonomous University of Barcelona (1998). Trained as a political scientist, he has maintained an involvement in politics, sociology and IR, working usually within interdisciplinary academic units, and practicing empirical approaches and critical enquiry from political and sociological perspectives.
Dr Muro main research interests are political violence, terrorism, nationalism and secession.
He is the author of Ethnicity and Violence: The Case of Radical Basque Nationalism (Routledge, 2008), Politics and Memory of the Transition: The Spanish Model (Routledge, 2011), ETA's Terrorist Campaign: From Violence to Politics, 1968-1975 (Routledge, 2017) and When Does Terrorism Work? (Routledge, 2018).
He has also authored papers in the following journals: Current History, Ethnic and Radical Studies, Ethnicities, Mediterranean Politics, Nationalism and Ethnic Politics, Nations and Nationalism, Politics, South European Society & Politics, Studies in Ethnicity and Nationalism, Studies in Conflict and Terrorism and West European Politics.
PhD supervision
Selected publications