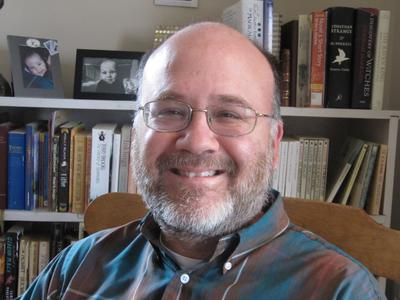 Prof Anthony F Lang Jr.
Professor
Biography
Professor Anthony F Lang, Jr. holds a Chair in International Political Theory in the School of International Relations at the University of St Andrews. He received his BA in Philosophy from the University of Notre Dame in 1990 and his MA and PhD from Johns Hopkins University in 1996. He was an Assistant Professor of Political Science at the American University in Cairo from 1996 through 2000. From 2000 through 2003, he served as a Programme Officer at the Carnegie Council for Ethics in International Affairs, where he directed programmes on ethics and the use of force, religion and US Foreign Policy, and ethics in higher education. Prior to arriving in St Andrews in 2004, he taught courses at Albright College, Yale University, and Bard College.
He is one of the founding editors of the scholarly journal, Global Constitutionalism. He now serves on its editoral board, along with the boards of Ethics & International Affairs and the Journal of International Political Theory. He has been active in the International Studies Association (ISA), serving as President of the International Ethics section (2003-2004), Programme Chair for the Human Rights Section (2006-2008), Chair of the International Ethics Book Prize Committee (2009-2011), and Chair of the Academic Freedom Committee (2016-2018). He has served as a consultant for the UNODC on ethics in higher education and the UK Ministry of Defense on ethical and legal issues. He has been an external examiner for academic programmes at the LSE, Edinburgh University, Durham University, and Glasgow University. He has examined PhD students at numerous institutions in the UK, Germany and Norway.
Within the University of St Andrews, he founded the Centre for Global Constitutionalism in 2007 and directed it until 2016. He has served as the Head of School (2016-2019) for the School of International Relations, along with numerous other roles in the School. He teaches modules on international political theory, ethics and the use of force, global constitutionalism, and other themes and topics in international relations and political theory.
Research areas
Professor Lang's research focuses on the intersection of politics, law and ethics at the global level. These themes are explored through the lens of global constitutionalism, human rights, international responsibility, and the just war tradition. Within these different areas, Professor Lang has focused on issues such as global constituent power, international organizations, international law, and military intervention. His work has drawn on 20th century figures such as Hans Morgenthau, Hannah Arendt, and Judith Shklar, and historical figures such as Aristotle and Hugo Grotius.
Professor Lang's previous work has addressed international political theory, with a particular focus on questions of agency, responsibility and punishment. These theoretical questions have been explored through various global practices such as humanitarian intervention, international security strategy, war crimes, and counter terrorism policy.
PhD supervision
Ahmed Abozaid
Nasrin Akhter
Mary Dodd
Aristidis Agoglossakis Foley
Armin Behbahanian
Selected publications