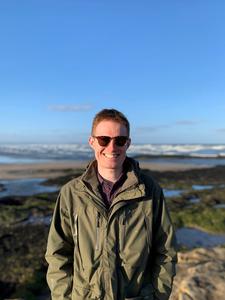 Mr Jacob Baxter
Research Assistant
Research areas
I began my PhD at the University of St Andrews in September 2020, under the supervision of Andrew Pettegree and Arthur der Weduwen. My thesis considers the literary life and afterlife of the diplomat Sir William Temple (1628-1699), who may just be the most famous seventeenth-century author you have never heard of. Temple engaged with all sorts of genre in his literary career, including politics, poetry, medicine, economics, history and horticulture. He was also one of the first English statesman to publish an autobiography while they were still alive. Temple's books were printed across Europe in the early modern period and they attracted the admiration of some of the leading political, intellectual and cultural actors of the age. The lexicographer Samuel Johnson even called him 'the first writer who gave cadence to English prose.'
My thesis looks at how Temple's writings were published during the early modern period and the ways in which they were received, both in his lifetime and in the centuries following his death. My research is supported by a University of St Andrews Doctoral Tuition Fee Scholarship.
I arrived at St Andrews in 2015, when I began my undergraduate degree in History. I graduated in June 2019 with first class honours. I continued my studies at St Andrews with an MLitt in Book History, which I completed in August 2020, achieving a distinction. I was also awarded the Postgraduate Gray Prize for the best overall performance at a Master's level in Arts and Divinity at St Andrews. Within Book History my interests include authorship, bookselling, and book ownership.
In addition to my PhD, I am also an Research Assistant at the Universal Short Title Catalogue. I am also the co-coordinator of the School of History's Academic Skills Programme and a tutor on the course MO1007. In May 2022, I was shortlisted for the St Andrews Students' Association Teaching Awards, out of a pool of over 300 nominations.
Selected publications