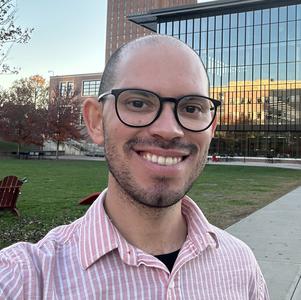 Dr Guilherme Moreira Fians
Leverhulme Research Fellow
Biography
Guilherme Fians is Leverhulme Research Fellow at the University of St Andrews (affiliated with the Institute for Transnational and Spatial History) and Co-Director of the Centre for Research and Documentation on World Language Problems. He is also a member of the School Ethics Committee and has been supervising MLitt students at St Andrews. Guilherme holds a PhD in Social Anthropology from the University of Manchester and has previously held teaching and research positions at the universities of Copenhagen, Amsterdam, Manchester, São Paulo and Brasília.
Research areas
Guilherme's current project examines how languages and media have been mobilised for the (re)production of certain viewpoints about political and scientific issues. This project takes cross-border communication in the constructed language Esperanto as its entry point to ask: what role have particular languages and particular media played regarding international knowledge production in the late twentieth century and at present? This involves two core avenues of research: on the one hand, the analysis of controversies over how to convey (or avoid) debates about imperialism and post-colonialism in the Esperanto media during the Cold War period and, on the other hand, an outlook towards how historical revisionism regarding the death of Elizabeth II takes the shape of a colossal edit war in the English-language Wikipedia at present.
From 2015 to 2021, Guilherme looked at how young Esperanto speakers in France engage with the language through activism for free speech and against linguistic discrimination. In using Esperanto online and in street protests, the joint activism for the language and other causes gains ground through the freedom to code supported by open-source software activists and through the prefigurative practices advanced by alter-globalisation movements such as the Gilets jaunes.
Previously, Guilherme's interest in the intergenerational transmission of language and knowledge led him to a project on meaning-making in dialogue with scholarship on child development and youth studies. In line with his commitment to multilingualism in academia, Guilherme has published and communicated his research outcomes in English, Portuguese, French, German, Spanish and Esperanto.
Selected publications