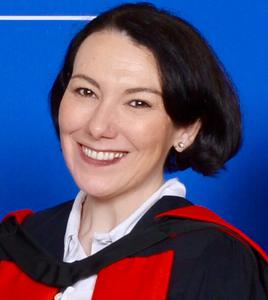 Prof Caroline Humfress
Deputy Head of School
Professor in Medieval History
Phone

Email

Location

Mediaeval History, 71 South Street

Office hours

ME3238 Tuesday 4pm to 5pm, LC5001 Tuesday 12pm to 1pm, or by appointment.
Teaching
Undergraduate:
Legal Cultures in Late Antiquity (Hons)
Holy Lives in Late Antiquity (Hons)
The Fall of Rome and the Origins of Europe 400 - 1000 (Sub-Hons)
Postgraduate:
The Idea of Law (MLitt Legal and Constitutional Studies)
Comparative Studies in Legal History (MLitt Legal and Constitutional Studies)
Research areas
Caroline Humfress is Professor of Medieval History, a former Director of the Institute of Legal and Constitutional Research and the founding / current Convenor of the MLitt in Legal and Constitutional Studies. She has published widely on Ancient, Late Antique and Early Medieval law and religion, placing historical questions in dialogue with legal, anthropological and sociological concepts and approaches.
Most recently she has edited The Cambridge Comparative History of Ancient Law (Cambridge University Press, at press 2023): the first project of its kind in the field of comparative ancient legal history, working with an international team of experts across the fields of Ancient Greek, Roman, Indo-European, Near-Eastern and Chinese law. She is currently completing a monograph for Oxford University Press (Laws' Empire. Multilegalism in Late Antiquity), in addition to working on ancient constitutionalism and ideas of legal ordering in Late Antiquity and beyond.
PhD supervision
Misty Ducasse
Meghan Dulsky
Chao Xiao
Sophia Kniaz
Freja Stamper
Selected publications