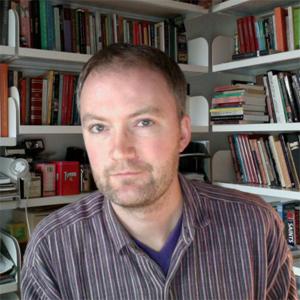 Dr Angus Stewart
Senior Lecturer
Phone

Email

Office

Room 8

Location

United Colleges

Office hours

Tuesday 1pm to 3pm or by appointment
Biography
MA (Hons) in Mediaeval History (1994); MLitt in Islamic History and Historiography (1996); PhD (2000; all St Andrews).
Teaching
At sub-Honours level, I currently contribute to two modules:  ME2003, Mediaeval Europe, Eleventh to Fifteenth Centuries; and MH2002, Introduction to Middle Eastern History.
At Honours level the modules I offer include:  ME3162, The Mediaeval castle; ME3617, The Mamluks and the Mamluk Sultanate; and ME4855, West and East in the mid-thirteenth century:  Crusaders, Mongols and Mamluks.
At Postgraduate level I contribute to the MLitt programmes in Middle Eastern History, Iranian Studies, Mediaeval History and Mediaeval Studies.
Research areas
My research focuses on diplomatic and cultural encounters in the Eastern Mediterranean region in and around the thirteenth century.  My first book considered relations between the Mamluk Sultans and the Armenians of Cilicia; more recently I have looked at the arrival of the Mongols in the region, and more generally at their reception by those they had dealings with to the west of their empire, in the Middle East and Europe.
Selected publications