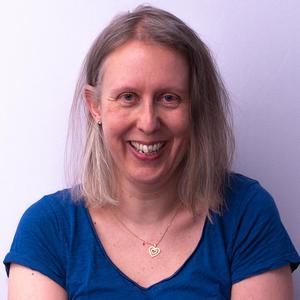 Dr Christine Rauer
Reader
Phone

Email

Office

Room 31

Location

Castle House

Office hours
Biography
Having received my BA and MA from Leeds and my PhD from Cambridge (Department of Anglo-Saxon, Norse and Celtic, Emmanuel College), I held a British Academy Postdoctoral Fellowship at Corpus Christi College, Oxford, and taught at the University of Birmingham, before joining the staff at St Andrews in 2002.
Research areas
Old English language and literature, Insular Latin literature, Old Norse literature; the literary history of Anglo-Saxon England, particularly non-English influences (Continental, Celtic, Scandinavian), hagiography, Beowulf, martyrologies.
I am a medievalist and Anglo-Saxonist (in the widest sense a literary historian) with a particular interest in multi-discplinary work. My research has mainly concentrated on the relationship of Old English literature with Continental, Celtic and Scandinavian cultures and Latin literature (classical, patristic and medieval). I am also interested in the history of the English language, with particular focus on vocabulary. My most recent research project focuses on the literary history of early Mercia and the earliest English prose.
I have supervised doctoral theses on infernal imagery in Old English literature, the language of Anglo-Saxon sanction clauses, death imagery in Anglo-Saxon hagiography, versions of the Bible, and exegetical traditions in Anglo-Saxon England. My students have received the George Buchanan Scholarship, the Ewan and Christine Brown Postgraduate Scholarship in the Arts and Humanities, the SGSAH AHRC Doctoral Training Partnership Studentship, the Fulbright Scholarship, and other funding. I would welcome applications (or informal enquiries) regarding doctoral work on any aspect of Old English language and literature, Anglo-Latin literature, the history of the English language, early medieval source study, early English hagiography, and the literary history of Mercia.
Personal websites:
Old English Martyrology: An Annotated Bibliography
I regularly teach on the following modules:
EN2003 Medieval and Renaissance Texts
EN3111 Beowulf
EN4311 Old English Poetry
EN4399 Dissertation
EN5015 Reading the Medieval Text
EN5017 Old English Language
EN5018 Middle English Literature in Context
CO2001 Good and Evil
MS5101 Approaches to Medieval Studies
And for background, here an interview from 2019.
Selected publications