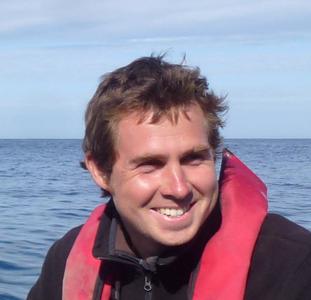 Dr Will Miles
SOTEAG Seabird Monitor
Research areas
Seabird population monitoring, seabird ecology and marine pollution impacts are my focal interests. Based on Shetland, I run the long-term seabird monitoring programme of the Shetland Oil Terminal Environmental Advisory Group (SOTEAG, Scottish Oceans Institute, University of St Andrews). Key components of my work include quantifying the population dynamics of breeding and wintering seabirds, pollution monitoring and impact assessment, and planning and coordinating wildlife pollution response strategies.
SOTEAG is globally recognised as a model-example environmental advisory organisation, that provides independent scientific monitoring and expert advice to industry and community stakeholders, in the interest of environmentally responsible industrial activity in a distinctive cultural setting and sensitive natural environment.
Please visit our website to find out more about SOTEAG and the ecological monitoring work carried out on Shetland: www.soteag.org.uk
History
My professional background is primarily scientific research and monitoring, specialising on seabirds and migratory birds. I have worked in a variety of exciting locations for these groups, for example St Kilda, Fair Isle, Ascension Island and the Falklands. Enabling people to engage with wildlife and science has always been a big part of my working life. Alongside my career as a scientist, working in Cambridge, Glasgow and Aberdeen for example, I have also worked as a reserves warden and wildlife tour guide.
Selected publications
Miles, W. T. S., Bolton, M., Davis, P., Dennis, R., Broad, R., Robertson, I., Riddiford, N. J., Harvey, P., Riddington, R., Shaw, D. N., Parnaby, D. & Reid, J. M. 2016. Quantifying full phenological event distributions reveals simultaneous advances, temporal stability and delays in spring and autumn migration timing in long-distance migratory birds. Global Change Biology 23: 1400-1414.
Miles, W. T. S., Mavor, R., Riddiford, N. J., Harvey, P. V., Riddington, R., Shaw, D. N., Parnaby, D. & Reid, J. M. 2015. Decline in an Atlantic Puffin population: evaluation of magnitude and mechanisms. PLoS ONE 10(7): e0131527. doi:10.1371/journal.pone.0131527.
Miles, W. T. S., Parsons, M., Close, A. J., Luxmoore, R., Furness, R. W. 2013. Predator avoidance behaviour in a nocturnal petrel exposed to a novel predator. Ibis 155: 16-31.
Miles, W. T. S., Money, S. L., Luxmoore, R. & Furness, R. W. 2010. Effects of artificial lights and moonlight on petrels at St Kilda. Bird Study 57: 244-251.
Selected publications
Open access

Long-term decline and geographical variation in the numbers of moulting Common Eiders Somateria mollissima in Shetland

Miles, W.

,

Mellor, M.

,

Gear, S.

,

Harvey, P. V.

&

Tyler, G.

,

21 Nov 2022

, (E-pub ahead of print)

In:

Bird Study.

68

,

4

,

p. 477-488

12 p.

Research output: Contribution to journal › Article › peer-review

Variation and correlation in the timing of breeding of North Atlantic seabirds across multiple scales

Keogan, K.

,

Daunt, F.

,

Wanless, S.

,

Phillips, R. A.

,

Alvarez, D.

,

Anker-Nilssen, T.

,

Barrett, R. T.

,

Bech, C.

,

Becker, P. H.

,

Berglund, P-A.

,

Bouwhuis, S.

,

Burr, Z. M.

,

Chastel, O.

,

Christensen-Dalsgaard, S.

,

Descamps, S.

,

Diamond, T.

,

Elliott, K.

,

Erikstad, K-E.

,

Harris, M.

,

Hentati-Sundberg, J.

,

Heubeck, M.

,

Kress, S. W.

,

Langset, M.

,

Lorentsen, S-H.

,

Major, H. L.

,

Mallory, M.

,

Mellor, M.

,

Miles, W. T. S.

,

Moe, B.

,

Mostello, C.

,

Newell, M.

,

Nisbet, I.

,

Reiertsen, T. K.

,

Rock, J.

,

Shannon, P.

,

Varpe, Ø.

,

Lewis, S.

&

Phillimore, A. B.

,

21 Jun 2022

, (E-pub ahead of print)

In:

Journal of Animal Ecology.

Early View

,

16 p.

Research output: Contribution to journal › Article › peer-review

Open access

New tools to evaluate plastic ingestion by northern fulmars applied to North Sea monitoring data 2002–2018

van Franeker, J. A.

,

Kühn, S.

,

Anker-Nilssen, T.

,

Edwards, E. W. J.

,

Gallien, F.

,

Guse, N.

,

Kakkonen, J. E.

,

Mallory, M. L.

,

Miles, W.

,

Olsen, K. O.

,

Pedersen, J.

,

Provencher, J.

,

Roos, M.

,

Stienen, E.

,

Turner, D. M.

&

van Loon, W. M. G. M.

,

May 2021

,

In:

Marine Pollution Bulletin.

166

,

11 p.

, 112246.

Research output: Contribution to journal › Article › peer-review