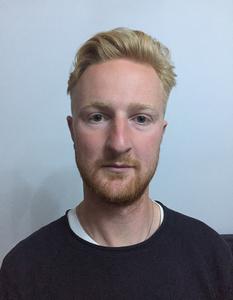 Mr Grant Ellis
Research Assistant
Research areas
Research Overview
Grant is a researcher at the Sea Mammal Research Unit (SMRU). His current research interests are motivated by the conservation of small cetaceans, with a focus on delphinid species inhabiting coastal waters. Globally, the coastal zone is an area of high anthropogenic activity, which overlaps with the critical habitat of dolphin populations. He is particularly interested in studying the spatial ecology, long-term population dynamics, and behavioural responses to disturbance in order to inform conservation management of coastal species/populations. Grant is dedicated to disseminating his research through STEM activities, events and resources.
Current Projects
East-Coast Bottlenose Dolphin Project
A long-term collaborative study monitoring the population dynamics and distribution of the bottlenose dolphin along the East-coast of Scotland using photo-ID methods. Currently leading boat-based fieldwork in the Firth of Tay, St Andrews Bay and Firth of Forth, and processing of photo-ID data from these areas in addition to data collected by the Lighthouse Field Station in the Moray Firth.
Citizen Fins
This citizen science project aims to further our understanding of the recent range expansion of the East-coast bottlenose dolphin population along the NE coast of England. Currently working to process submissions from the public and promote engagement in the East Yorkshire region.
Earthquake Effects, Long-term Distribution & Habitat use of Hector's Dolphin at Kaikoura, NZ.
Grant's MSc Res project involved a collaboration with the Kaikoura Ocean Research Institute (not-for-profit) in New Zealand to quantify the long-term distribution of the endangered Hector's dolphin off Kaikoura, investigating the potential effects of a coastal earthquake and identifying predictors of habitat use. This area has been identified as having bycatch-rates too high to achieve current conservation goals, and local populations are important for the maintenance of geneflow along the east-coast subpopulation.