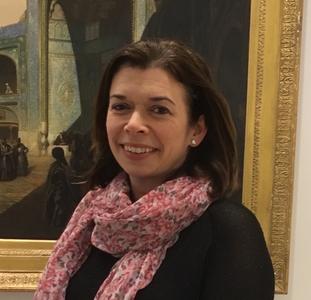 Dr Shona Kallestrup
Associate Lecturer
Honorary Research Fellow
Biography
Shona has a Ph.D. and M.A. from the University of St Andrews, and an M.A. from the Warburg Institute, University of London. She was formerly a Leverhulme Postdoctoral Fellow at the University of Aberdeen and has also taught at the universities of Edinburgh and Copenhagen.
Teaching
Shona offers Hons modules in Scandinavian Architecture and Design, Dada and Surrealism, Approaches to Art History and Theory, and Central European Secession Movements.
Research areas
Shona specialises in Central and East European art of the 19th and 20th centuries, particularly Romania, as well as 20th-century Scandinavian architecture and design. Her work focuses on issues of national/ local identity and transnational exchange. She is currently Senior Researcher on the ERC-funded project Art Historiographies in Central and Eastern Europe. An Inquiry from the Perspective of Entangled Histories, hosted by New Europe College, Bucharest (Starting Grant 2018-23). This explores theoretical and methodological aspects of relationships between the art histories produced from 1850-1950 in Poland, Hungary, Slovakia, Romania, Bulgaria and Serbia.
Selected publications