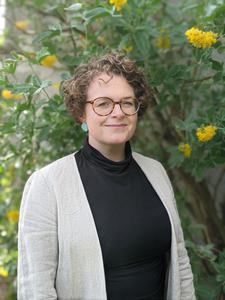 Dr Kate Cowcher
Lecturer in Art History
Biography
Prior to being appointed Lecturer at St Andrews, Kate was the 2017-8 Post-Doctoral Fellow in Modern and Contemporary Art at the University of Maryland Center for Art and Knowledge at the Phillips Collection, Washington D.C. She completed her PhD at Stanford in 2017. She was previously the Andrew W. Mellon Fellow at the Center for Advanced Studies in the Visual Arts (CASVA) at National Gallery of Art and a Kennedy Scholar at Harvard University. She holds an MA from the Courtauld Institute of Art and an MA from the University of Edinburgh.
Research areas
I am historian of art from Africa, with a particular focus on Ethiopia, and on modern and contemporary practices. My current book project, provisionally titled 'Beyond the Feudal Fog: Art and Revolution in Ethiopia', builds upon my doctoral work and examines the role and position of art and visual culture in the downfall of Emperor Haile Selassie and the Marxist-Leninist dictatorship that followed. This project engages my broad research interests in the art of revolution, Cold War cultures, African socialism and cultural exchange between Africa and the Eastern bloc.
My other research interests include the historiography of African art study, particularly during the Cold War period, histories of African cinema, industrial and modernist art and design in Ethiopia, and collections of both historic and modern art from Africa in the UK. As part of my research into the latter, I am currently working on a project to document works of modernist art from East Africa (by artists such as Sam Ntiro and Jak Katarikawe) housed in the Argyll Collection on the west coast of Scotland. This project received initial support from the Scottish Society for Art History, as well as the URAS scheme at the University of St Andrews.
An introduction to the Argyll Collection project can be found here: https://www.argyll-bute.gov.uk/argyllcollection/research
PhD supervision
Selected publications