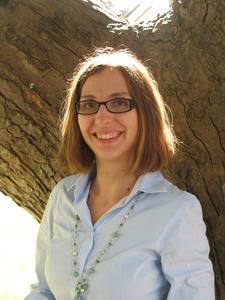 Dr Lenia Kouneni
Director of Teaching
Biography
Lenia has a BA Hons (Archaeology and Art History) from the University of Athens, Greece, as well as an MLitt (Late Medieval and Renaissance Italian Art) from St Andrews, where she also completed her PhD in 2009. She has worked as a Neil Macgregor scholar at the National Gallery, London, doing research for the National Inventory Research Project, and has participated in a number of archaeological excavations in Greece. 
Teaching
Lenia has been teaching modules on classical reception, Byzantine art and the art and reception of Raphael.
Research areas
Lenia's primary research interests are centred on classical reception, women travellers and history of archaeology. She has published various articles on Italo-Byzantine artistic contacts, and edited a collection of essays on The Legacy of Antiquity New Perspectives in the Reception of the Classical World (2013). She is currently working on a project to uncover and contextualise the excavation of the palace of Byzantine emperors in Istanbul during 1930-1950.
Selected publications