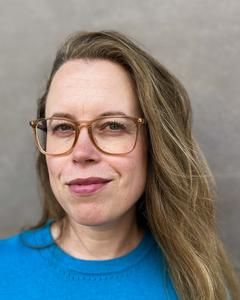 Dr Elsje van Kessel
Senior Lecturer in Art History
Research areas
My research and teaching focus on the viewing, use and display of early modern art. I completed my Ph.D. at Leiden University, the Netherlands (2011), and I am the author of The Lives of Paintings: Presence, Agency and Likeness in Venetian Art of the Sixteenth-Century (De Gruyter, 2017). In this monograph, I examine how people in Titian's Venice used paintings in their daily lives. I have published articles in Renaissance Studies, the Journal of the History of Collections, Studiolo, and Art History. My research has been supported by various fellowships, grants and awards: among others, from the Centre Allemand d'Histoire de l'Art, the Gladys Krieble Delmas Foundation, and the Calouste Gulbenkian Foundation.
My current major research project, for which I received a Leverhulme Research Fellowship, concerns the circulation of art objects within the Portuguese maritime empire at the turn of the seventeenth century, in particular as a result of piracy and privateering.
I would be delighted to hear from postgraduate students whose research interests align with the above.
PhD supervision
Aagje Lybeer
Louis Edmanson
Selected publications