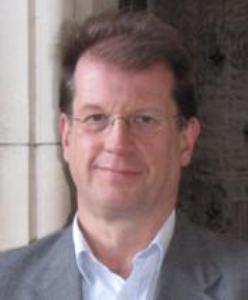 Prof Roy Dilley
Soc Anthrop Emeritus Professor
Research areas
Roy Dilley trained as a Social Anthropologist at Oxford and conducted research for his doctorate in Senegal, West Africa, from 1979 to 1983. He subsequently carried out further research projects in Northern Ireland and in Scotland (1984-86 and 1986-88 respectively), in Senegal again (from 1996 onwards) and then in France (from 2004). Appointed to a Lectureship at the University of St Andrews in 1988, he became Professor of Social Anthropology in 2006. In 2001, he was elected to the Sir Edward E. Evans-Pritchard Lectureship at All Souls College, Oxford, and took up a Visiting Research Fellowship at the same College in 2003. He has held visiting professorial research positions at the Centro Incontri Umani, Switzerland, the University of Konstanz, Germany and elsewhere. He has twice served as Head of Department of Social Anthropology at St Andrews; he was Dean of the Faculty of Arts and Divinity from 2009 to 2011.
His early research interests were concerned with forms of socio-economic organisation among members of occupationally specialised groups within specific cultural contexts, with reference to notions of political and cultural identity, skilled practice, knowledge and forms of learning. He has published widely on this body of research including: a monograph entitled Ulster Fishermen: A Study in Social Organisation and Fisheries Policy (1989); his subsequent edited thematic volumes Contesting Markets: Analyses of Ideology, Discourse and Practice (1992), The Problem of Context (1999) (on the methodological problems of interpretation in social and cultural anthropology), and Regimes of Ignorance: Anthropological Perspectives on the Production and Reproduction of Non-Knowledge (2015) have developed aspects of this early research.
His research in West Africa focuses on the anthropology of religion and Islam in Africa, knowledge practices and apprenticeship among Islamic clerics, craftsmen, artisans and musicians. He has published widely on this body of research: see, for example, his books entitled Senegal (1994) and Between the Mosque and the Termite Mound (2004). His latest research project is entitled Colonial Lives, Imperial Contexts, one aspect of which has been the publication in 2014 of a biography of a French colonial administrator-scholar, Henri Gaden (1867-1939) under the title Nearly Native, Barely Civilized: Henri Gaden's Journey across Colonial French West Africa (1894-1939). This book has appeared in French translation as Henri Gaden à travers l'Afrique de l'ouest (1894-1939): Fils de Bordeaux, aventurier africain (Paris 2015). He recently compiled a collection of colonial photographs of French West Africa taken by Henri Gaden, and this volume has been published under the title Une vie en Afrique: Henri Gaden, officier et photographe, 1894-1939(Paris 2018).
PhD supervision
Sofia Hnezla
Eunice Meghan Flynnperrault
Selected publications