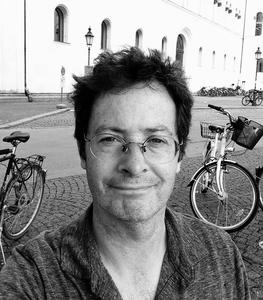 Dr Adam Reed
Reader
Phone

Email

Office

Room 56

Location

United Colleges

Office hours

Friday 10am-noon
Research areas
I conducted my original research (1994-1995) in a maximum-security prison just outside Port Moresby, the national capital of Papua New Guinea. That work focuses on issues around cultures of incarceration, including attention to colonial & postcolonial governmentality, the politics of vision, money, aesthetics of documents, articulations of loss and exile and popular narratives of nationhood, the city and crime.
More recently (1999-present), I have conducted research in the UK, working with members of a British literary society (fans of a particular novelist) as well as with various groups of London knowledge producers (walking tour guides, Internet journal keepers). Out of these projects come my continuing interests in popular theorizations of the city and urban imaginations, cultures of fiction reading & writing, senses of place, the material culture of books & other artefacts of literary culture, memory, mind and literary subjectivities.
In the last ten years, I have begun a new arm of research: an anthropological study of ethical campaigning in Scotland. This projects looks at the organizational ethics and ethical subjectivation at play in animal welfare campaigning, and is the beginning of a wider project that engages with the anthropology of ethics. This interest, in tandem with my interest in Anthropology and Literature, has recently led me to explore the concept of character, within Anthropology and across disciplines. 
Finally, I have completed a pilot project working with Papua New Guinean migrants to Western Australian. This project looks at skilled labour migration from Papua New Guinea and in particular at the relationship to resource extraction; it focuses on concepts of 'skill', innovations in death ritual and on the influence of Pentecostalism in the migrant expereince. 
PhD supervision
David Humphrey
Oliver French
Camila Ferreira Marinelli
Gregory Bablis
Tom Ovens
Yichi Zhang
Luke McGinty
Selected publications