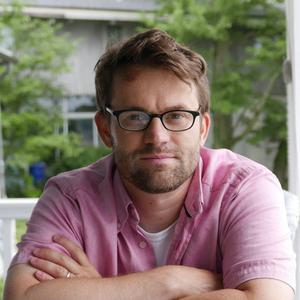 Dr Aaron Cotnoir
Senior Lecturer
Research areas
Dr A.J. Cotnoir joined the department in 2012 after a PhD at the University of Connecticut and a two-year postdoc at the University of Aberdeen. His main research areas are in metaphysics and philosophical logic.

In metaphysics, his recent work has focused on the question: what makes for unity, sameness, or wholeness? Dr Cotnoir has published widely on the relationship between mereology (the formal theory of parthood and composition) and identity. This interest extends into related questions in ontology, topology, and modality.

In philosophical logic, his work centers on the nature of truth and logical consequence. A key question is whether truth (and logical consequence) have one nature or many or perhaps even none. Dr Cotnoir has published on truth pluralism, logical nihilism, and the semantic paradoxes. 

Dr Cotnoir also has research interests in philosophical theology, and philosophy of religion generally.

For more, see his personal page at www.cotnoir.org.
PhD supervision
Jarred Snodgrass
Andrea Oliani
Matteo Nizzardo
Giulia Schirripa
Selected publications